7 ideas to arrange a terrace apartment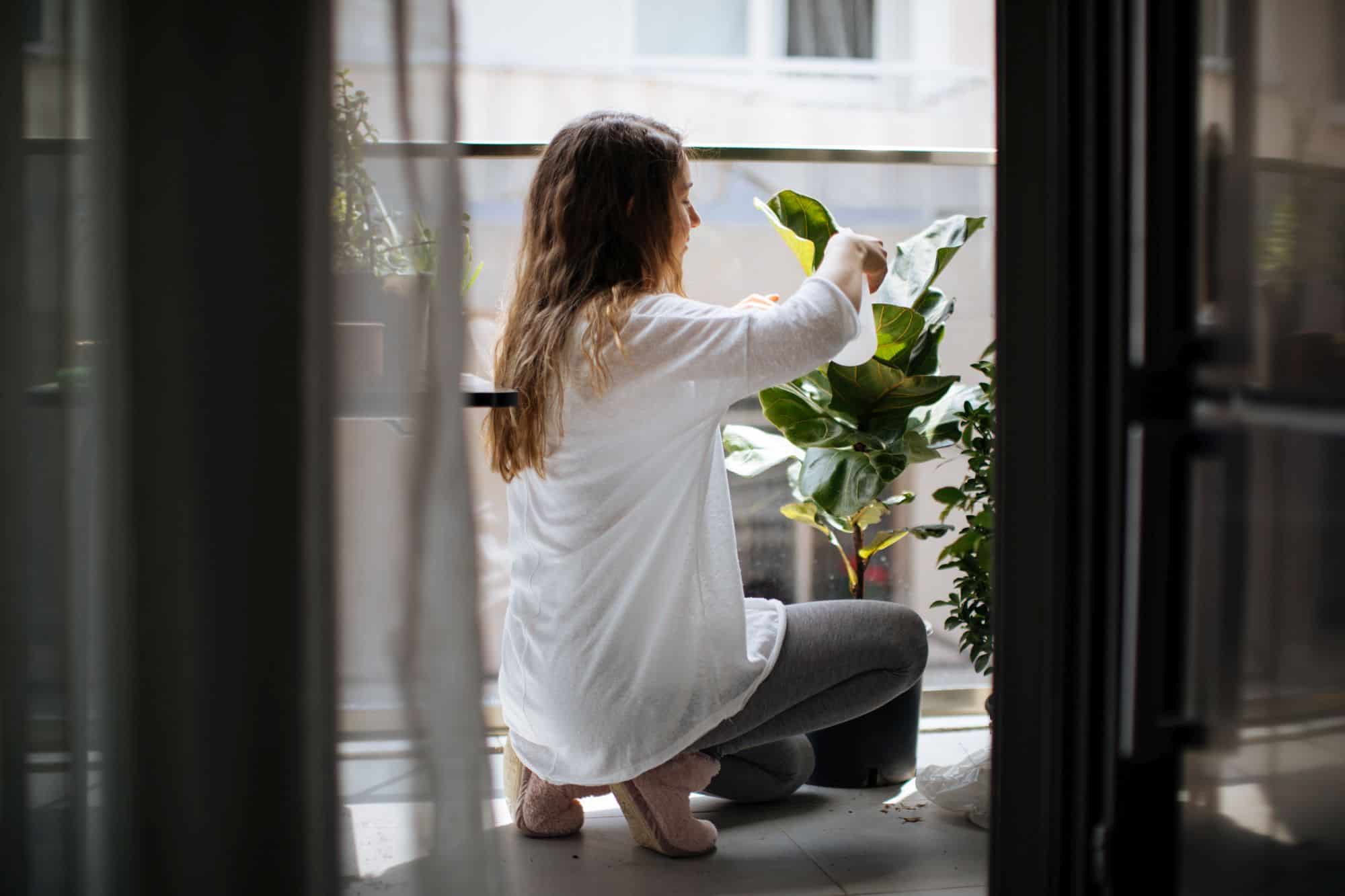 Changes in global health have significantly modified our relationship with nature. These made us appreciate more outdoor spaces from our home proximity, and the lack of a terrace or a yard determined us to purchase houses that have such spaces. Seen as a valuable space in a house, the terrace is the one that allows us to make direct contact with the outside, having the privilege of breathing fresh air, relaxing in the sunlight, or enjoying a meal with loved ones outdoors.
In the context in which we had to stay in our homes for long periods of time, we became more and more creative and demanding with these spaces, focusing on decluttering and rearrangement so that we feel better in the oversized time spent at home. To maximize its efficiency and versatility, here are some ideas for arranging the terrace, turning it into a multifunctional place that fulfills a wide range of needs.
7 ideas to inspire you in arranging the terrace
Choose outdoor furniture that facilitates socialization. A terrace increases the space of our house, taking the place of a living room or dinning room on days when the weather is favorable. Spending time in nature has many benefits, and the fact that it is winter should not stop us from using the terrace during this period as well. Versatile furniture, consisting of swings or an outdoor sofa, will encourage us to spend quality time with friends or family, especially in the context of the winter holidays. Thus, we will be able to arrange the terrace with lights, and the Christmas tree will receive the cold air from outside. Here we can drink hot chocolate, mulled wine or punch while watching dreamily the lights and listening to carols or songs in the Christmas atmosphere.
It includes in the arrangement of the terrace a table and a cabinet intended for tableware and glasses for dining in this space. Eating outside has many benefits for our body. If this happens in a relaxed and familiar environment like our terrace, we will have fresh air and a beautiful view of the surroundings. Here we can drink our morning coffee, we can have breakfast and lunch, or we can enjoy a cocktail or a glass of wine in the evening after a long and tiring day at work. This exposure to nature is rewarding: spending time outdoors, in addition to maintaining a healthy heart, has the ability to lower stress hormones and relax muscle mass. When we relax and get rid of stress, digestion is done properly the body being prepared to absorb all the nutrients from food.
Arrange a corner for relaxation on the terrace. Even if we live in an apartment located in the heart of the city, that doesn't mean that we cannot enjoy a space that has holiday air. Thus, we have no reason to miss the luxury of a sofa or rocking chair, to relax by reading a book or to charge our batteries through a quick nap in the open air. Besides these advantages, here we can relive back pain and improve circulation in the upper body after sitting for a long time in a chair at the office. For example, a folding sun lounger can be easily folded if we want to take advantage of the terrace space in another way. In short, a sofa or a rocking chair is a convenient and often accessible way to create a relaxing space on our terrace. Although we may not want to sleep in one at night, we can try this, at least once in a lifetime!
Integrate plants and flowers on the terrace to create your own oasis of nature. If we have not yet discovered the pure and therapeutic pleasure of sinking our hands into the soil, then micro-gardening is the ideal opportunity to feel the benefits of this activity on our skin. Designing the terrace as a special place for plant care, where to place the tools and accessories we need, will challenge our imagination and the spirit of organization. In this way, we have the opportunity to grow our own herbs or vegetables, watching their growth and developing cycle with delight. Also, the smell of flowers and just seeing them grow will give us immeasurable joy. These activities will have an educational role, if we garden with our children. We will teach them many things about time, about responsibility and patience, and about care for things we work for. The little ones will be delighted to see that the reward of their efforts won't take long in coming, while they will acquire some extremely valuable life sills.
Get more privacy through natural solutions, which will naturally delimit our terrace from that of the neighbor. For more freedom in carrying out our favorite activities, proposed for this space, vegetal walls are a very inspiring choice, as they are an oasis of naturalness, freshness and color. Being lovers of nature, we will appreciate this kind of walls, whether they are in the form of moss or lichens, climbing plants, ornamental shrubs, or vertical gardens, as they have an important contribution to improving the microclimate but also our well-being.
Opt for sustainable lighting solutions in the arrangement of the terrace. Knowing that a terrace helps us benefit from natural light as long as possible, it would be good if we showed our appreciation for the resources of our planet through their responsible consumption. We can opt for light installations, lanterns or garlands with solar charging to enjoy our terrace at night too.
Add pillows and textiles in color combinations to give the terrace a comfortable look. The terrace is an extension of our home and, with a lot of imagination, we can use it at any time to satisfy our need to be in nature. To really feel at ease, we will make anything necessary to turn the terrace to a wonderful place. The textiles have the gift to offer more warmth to spaces: a carpet, some comfortable pillows and warm blankets, which will help us spend precious time on the terrace when it is cold, will perfectly complete the space dedicated to our relaxation. Finally, we can add an outdoor fireplace on the terrace for comfort taken to the next level.
A terrace is an inexhaustible source of ideas, especially because it can quickly take the shape of our needs. We, h4l, understood how important a terrace is for an apartment in the city and that is why all the apartments we build have, without exception, a terrace or a garden. How will you arrange your terrace?