House for sale Bucharest - the alternative h4l THE VILLAGE Bucharest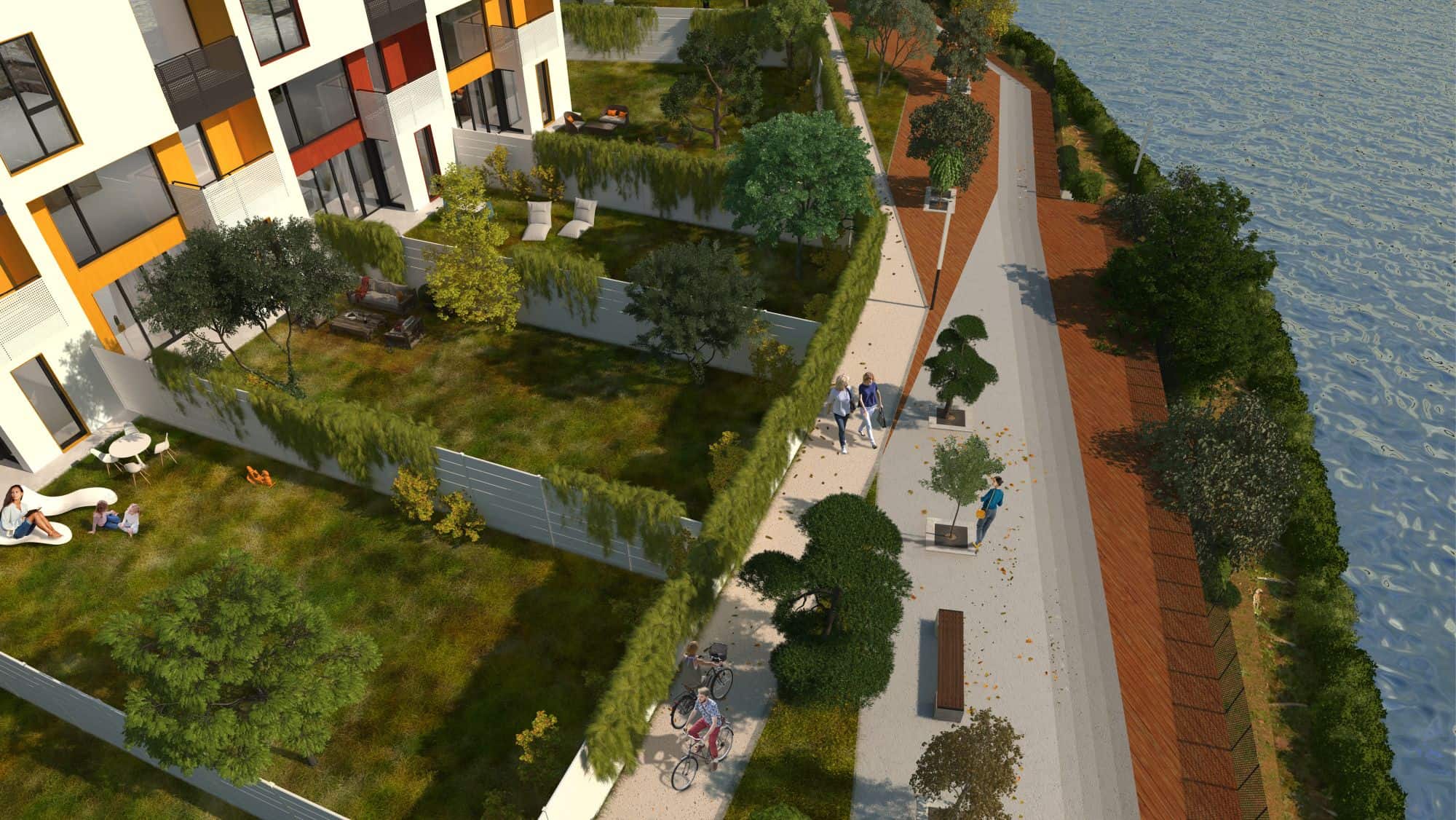 You love life in Bucharest and would not give it up, but you want to achieve a balance and enjoy more peace, privacy and more space. At the same time, you value the connection with nature and would like to experience it more often. Maybe you haven't thought about it too many times, or maybe the thought doesn't give you peace – a house in Bucharest would be the answer to these turmoils, and you'd get the balance you've been dreaming of. Here is what you need to consider so that this choice brings you only benefits, knowing that you have chosen correctly and assumed.
The budget allocated for a house for sale in Bucharest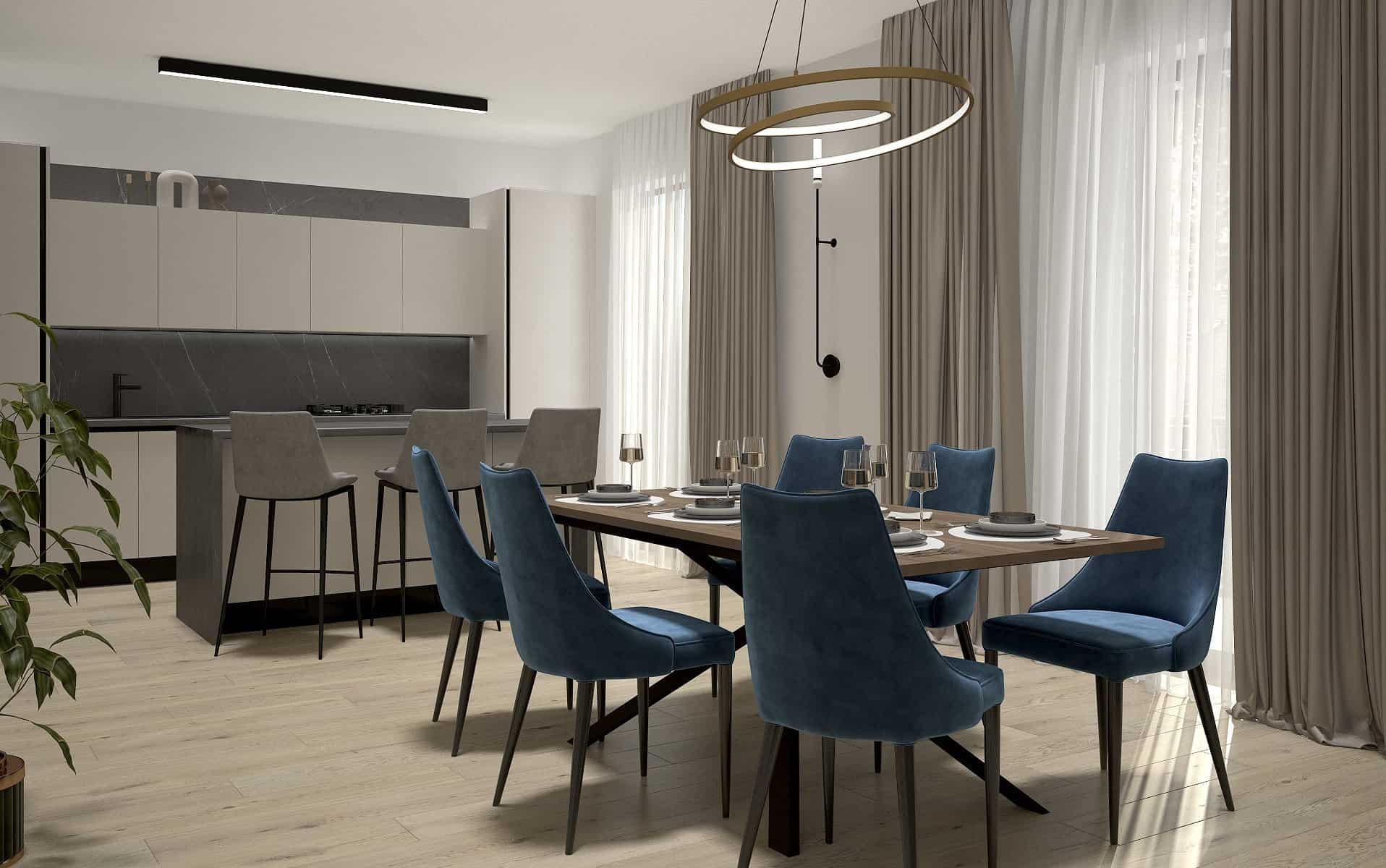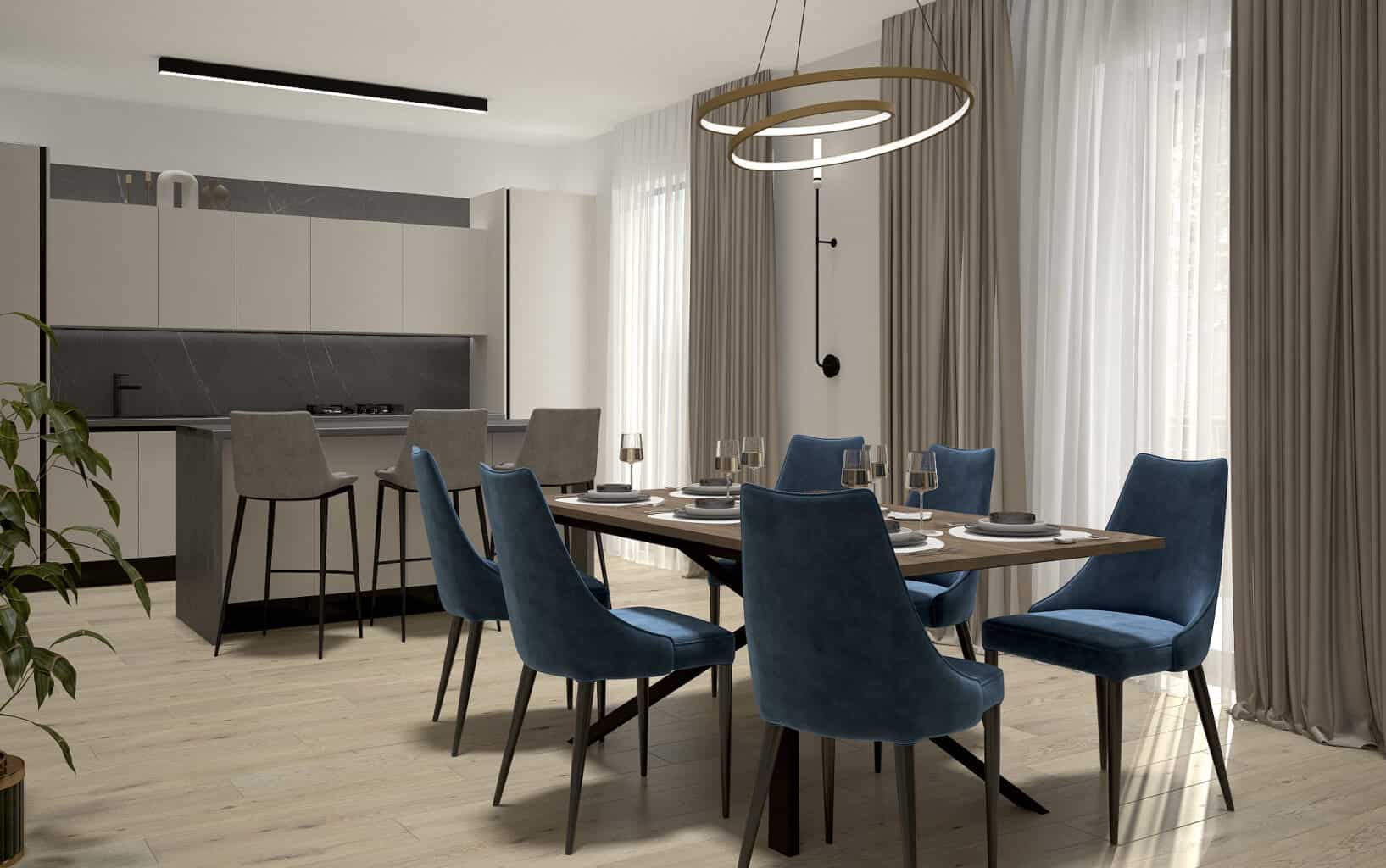 Budget is usually what sets the terms of the search. If you want a house for sale in Bucharest that is relatively close to the center of the capital, with easy and fast access, without time lost in traffic, then you must know that such a house will have an estimated starting price of 115,000 euro (this is the starting price of a house in the complex h4l THE VILLAGE, in 2022). That, of course, if we are talking about a house with 2 rooms, one floor and a green space as its own garden, measuring between 30-70 sqm, at this price. Most of the time, this house for sale in Bucharest is arranged on 2 levels, ground floor and first floor. Depending on the size you go for, if you want a bigger house with more bedrooms and a more spacious garden, the price will go up.
Type of house for sale Bucharest in the h4l neighborhood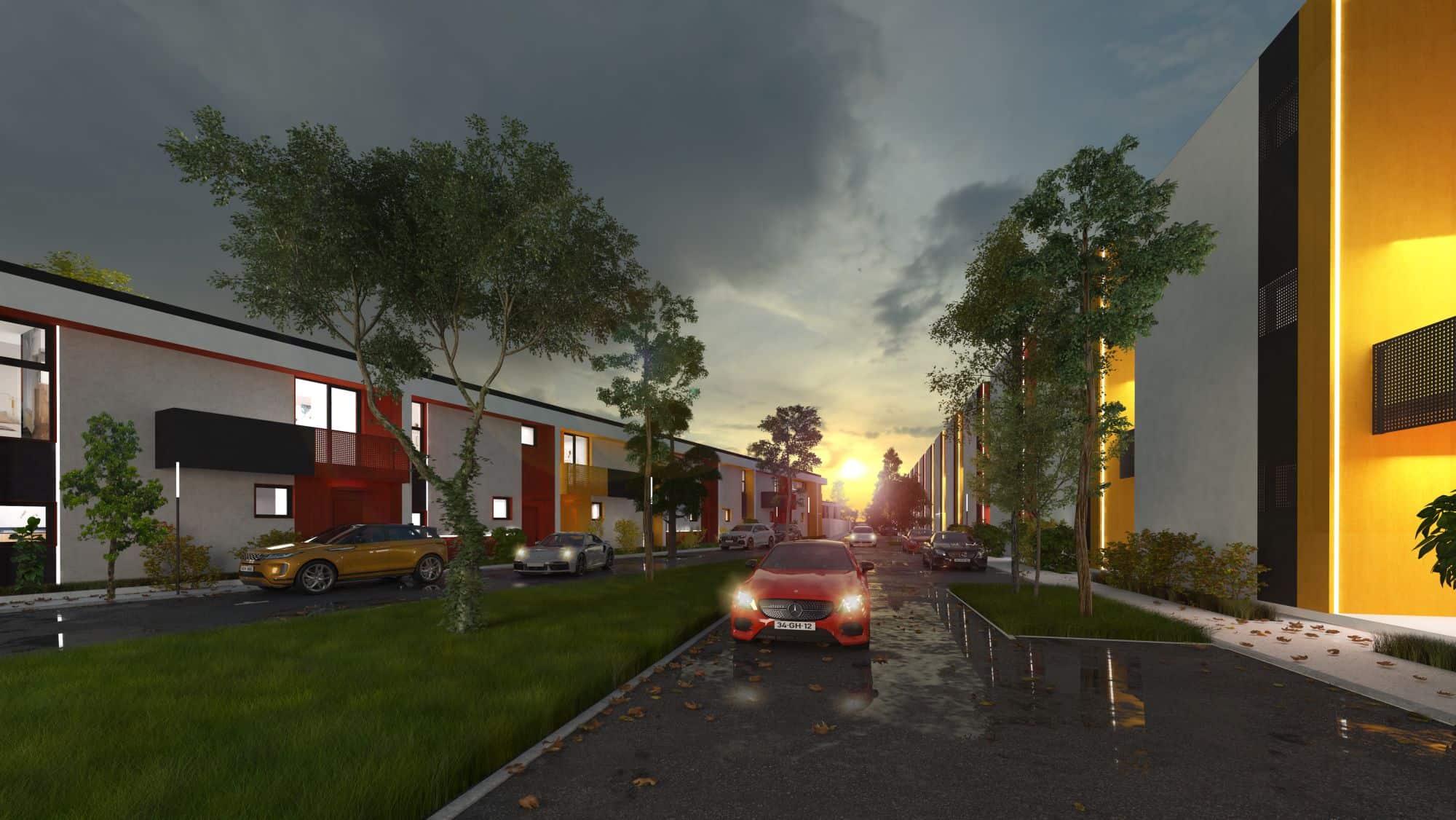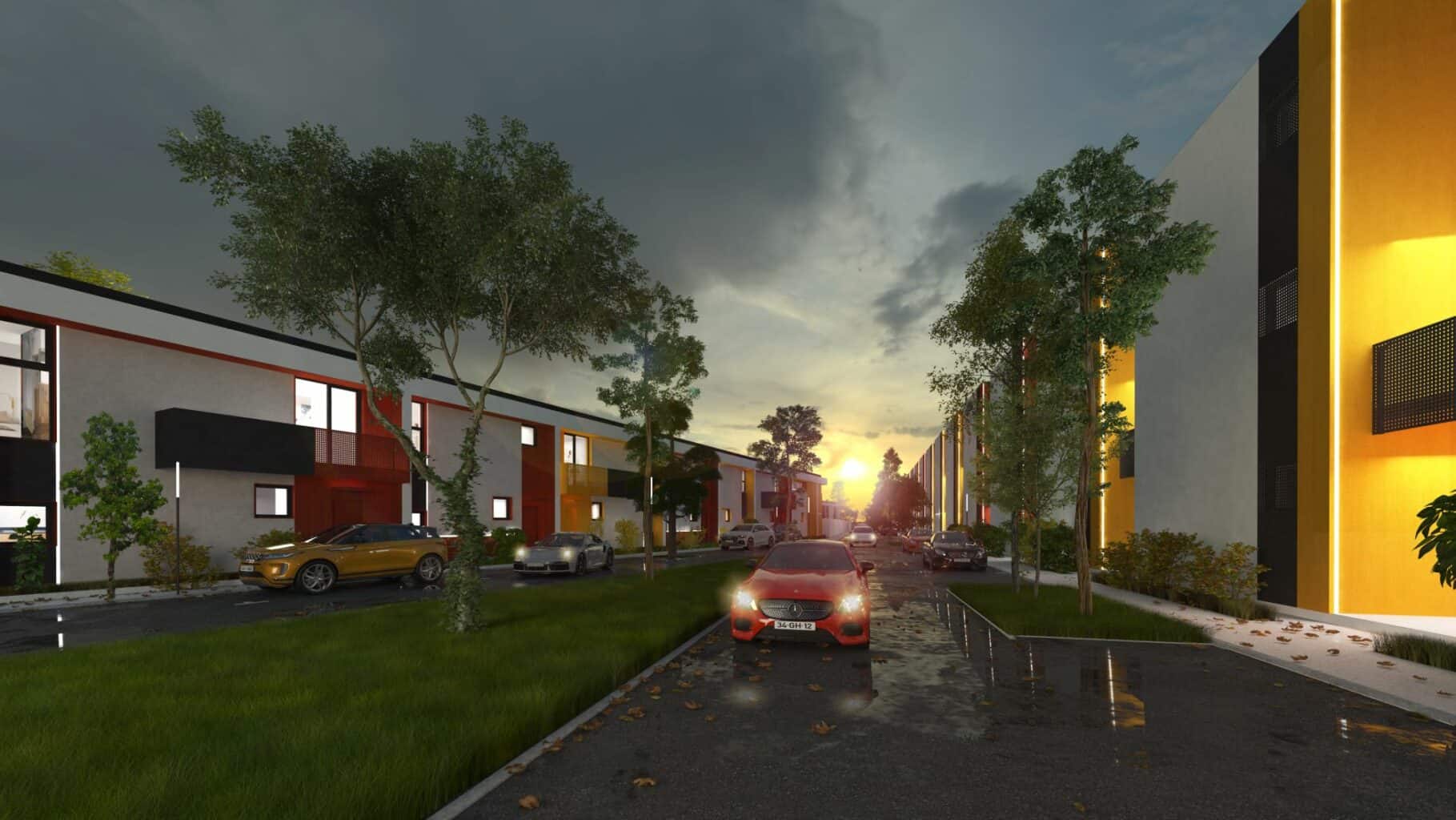 In the case of the houses in the h4l THE VILLAGE residential complex, you have two types of housing at your disposal: houses with a garden and TOWNHOUSES. They come in several sub-variants, which differ according to their positioning in the neighborhood, their size, compartmentalization and number of floors.
The h4l houses with garden are a hybrid construction, unique in Romania, which takes the best elements from the apartment and the house, offering more peace, in an "airy" neighborhood, with a very low population density, reduced height regime and own garden. They have Gf+1 height regime and useful surfaces between 52 and 129 sqm. Each house has its own garden, with areas between 30 and 70 square meters. All rooms on the ground floor have access to the garden, so you can fully enjoy nature.
The central element of this type of house for sale in Bucharest is the garden. You will have your own green space that you will be able to convert according to your needs and desires, this being also an open-air office, the place where you can drink coffee or have breakfast, or even a place to play or interact with your loved ones.
If you need a bit more space, both inside and outside, the solution is represented by the 148 TOWNHOUSES, whose prices start from 353,000 euros and benefit from larger useful surfaces and gardens. This type of house for sale Bucharest has a view and direct access to Lake Șaulei, enjoying the peace and joy of living in a green area, on the shores of the lake, in a space perfectly balanced with nature. The modern architecture, the natural setting, the premium materials show the high degree of sophistication of these units and represent the guarantee of a premium level of living.
A TOWNHOUSE in the h4l THE VILLAGE complex stands out for its exceptional positioning: exit from all rooms on the ground floor to the large garden, located on the lake shore. In addition, all these houses have a terrace with direct access from each room on the first floor, as well as large glazed areas overlooking the lake.
The advantages of h4l constructions and the facilities created around them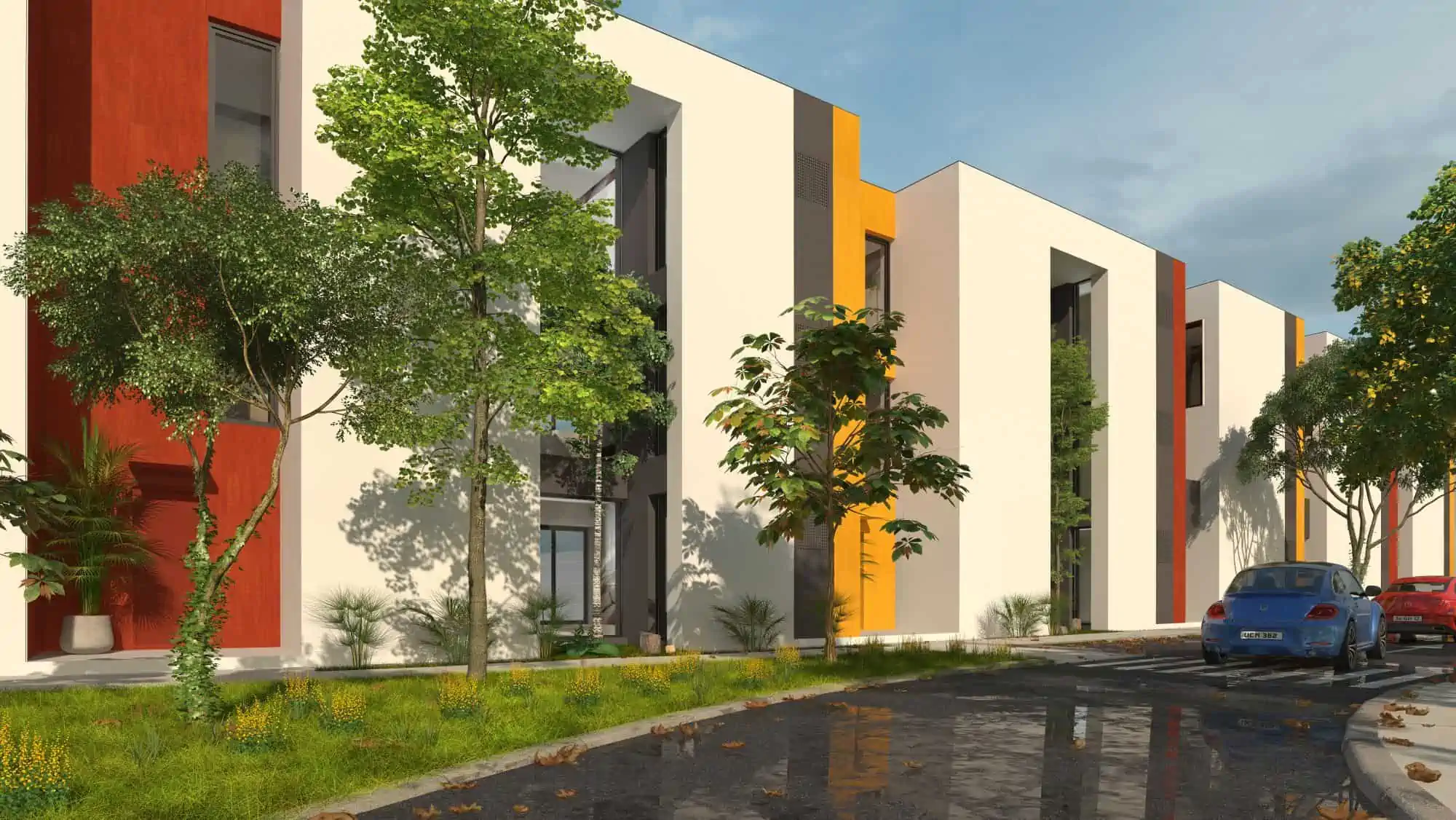 All h4l constructions are 3D BIM designed and made with durable, quality materials, proving high seismic resistance, being both energy efficient and responsible with the planet's resources. The way the rooms are thought out, their optimal height, large glazed spaces for more natural light, as well as intelligent compartmentalization so that each space fulfills its purpose will create a welcoming and warm bioclimatic design.
In addition to the facilities specific to each type of house, if you choose to live in the h4l THE VILLAGE neighborhood, you will realize that it is exactly as it is called, a small ultramodern "village", attentive to nature and anchored in reality. Besides the fact that every Bucharest house for sale in this neighborhood has the opportunity to become smart, by having integrated sustainable technologies, focused on the efficiency of consumption and the low impact on the environment, h4l THE VILLAGE is a safe place, with controlled access. It values the people who populate it, giving them many opportunities to meet and spend time together. The dedicated spaces inside it, the lakeside promenade, bike paths, green spaces and playgrounds will offer countless opportunities to spend as much time as possible outdoors. Basically, life in Bucharest will no longer seem like a chore, but you will finally be able to see its good sides, always having a comfortable and welcoming place to retreat to, when you feel the need to disconnect from the fast pace of urban life.
Moreover, in the neighborhood you will have access to a fitness room, shopping centers and health and pharmaceutical points, so that you feel safe, aware of your health and that of your loved ones.
The h4l THE VILLAGE experience is one that inspires happiness, well-being and balance in everything for its residents, encouraging a healthy lifestyle, uninterrupted connection with nature and human relationships.