What is Japandi design and how can we have the perfect interiors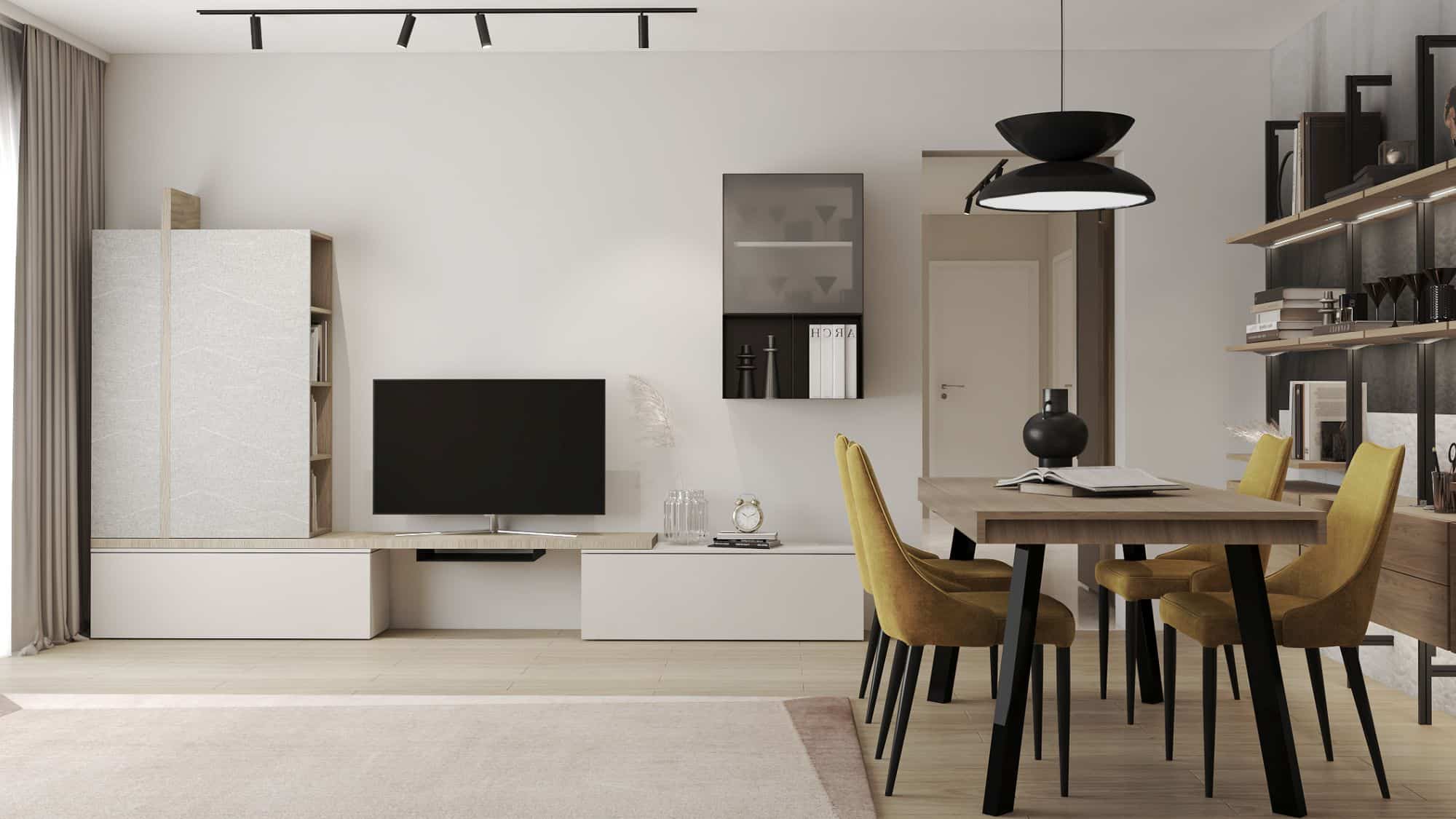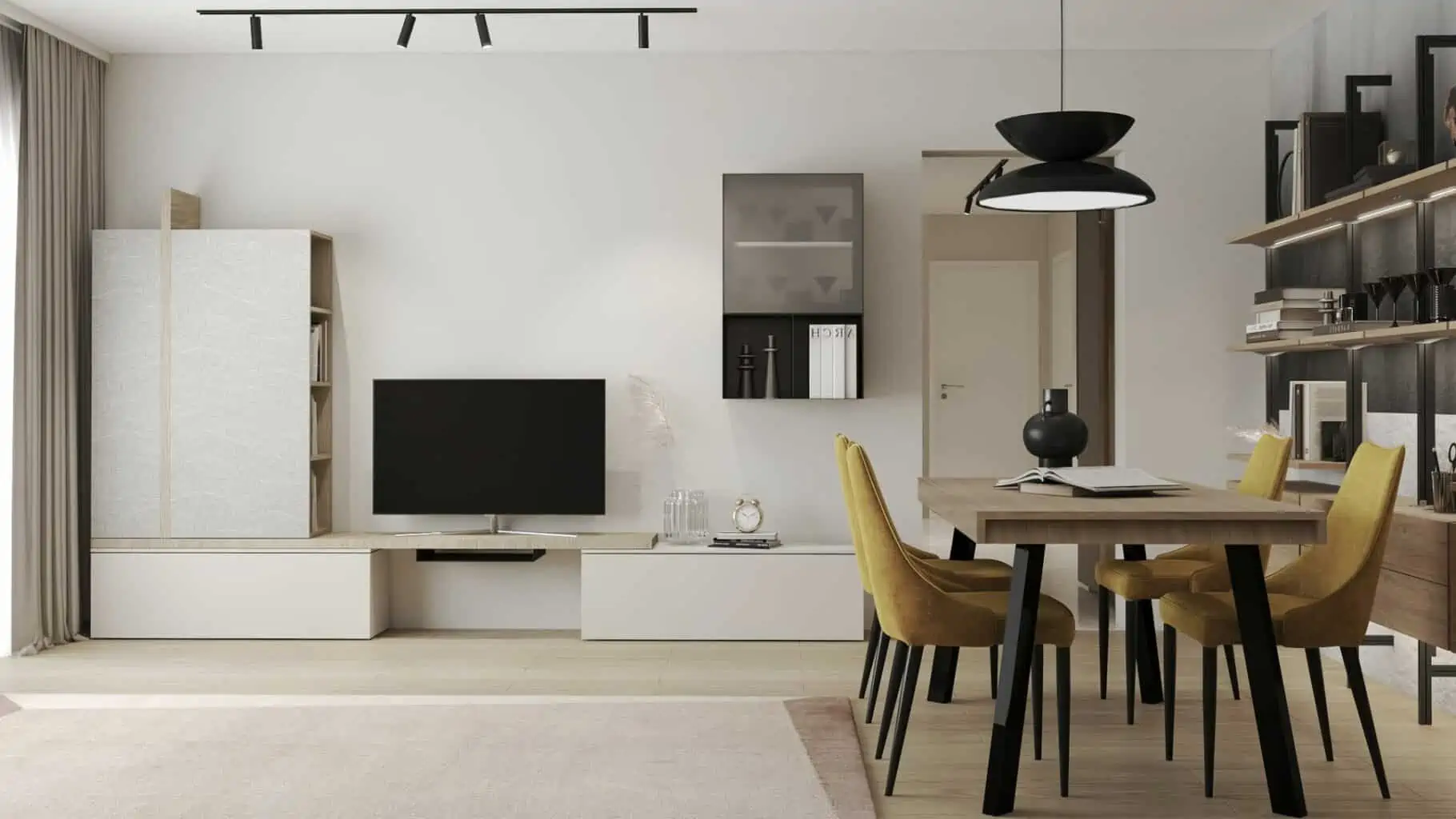 People have always valued the concept of "home" as both a physical place and a unique sense of belonging, associated with family members and the community they belong to. They have tried to find, continuously throughout history, the form that encompasses both comfort and intimacy, slowing down as rest and repose. It is not for nothing that they say "home is where your heart is", this place being welcoming and loved, because here all family members and friends gather, a shelter and a sanctuary, offering an escape from the crowding and intrusion of the world.
However, much thought and cherished as the anchor of our existence, the house is not as easy a concept to understand as it is supposed to be. On closer investigation, culturally, the concept of home is constructed differently; homes are built and lived in differently in groups all over the world. Embracing all the nuances of meaning, perspective, lifestyle, and feeling attached to home can greatly enrich our worldview.
In this idea, of knowing as many living styles as possible, we can more easily discover what brings us peace, comfort, and settlement in our own home.
What is Japandi style and how it came about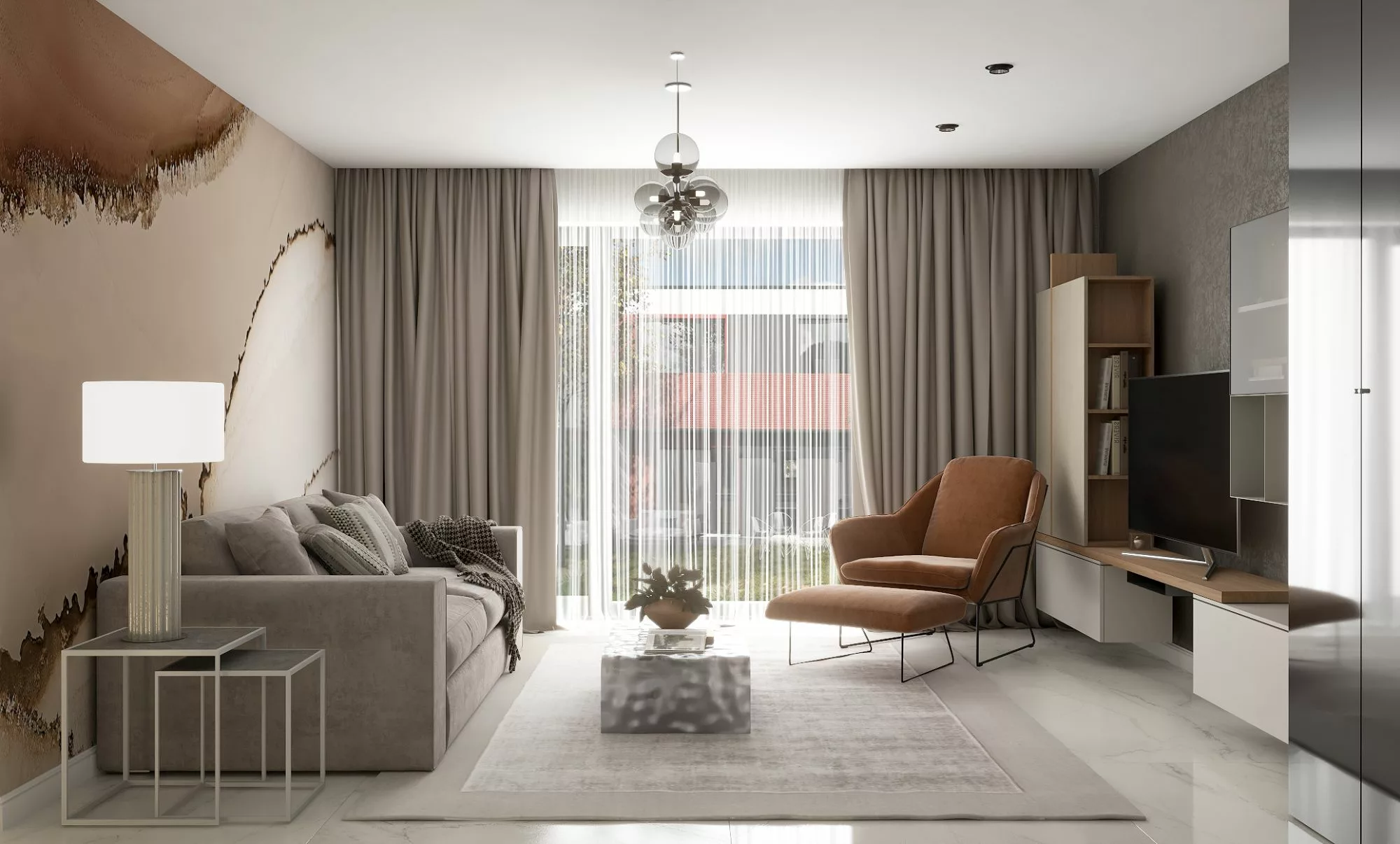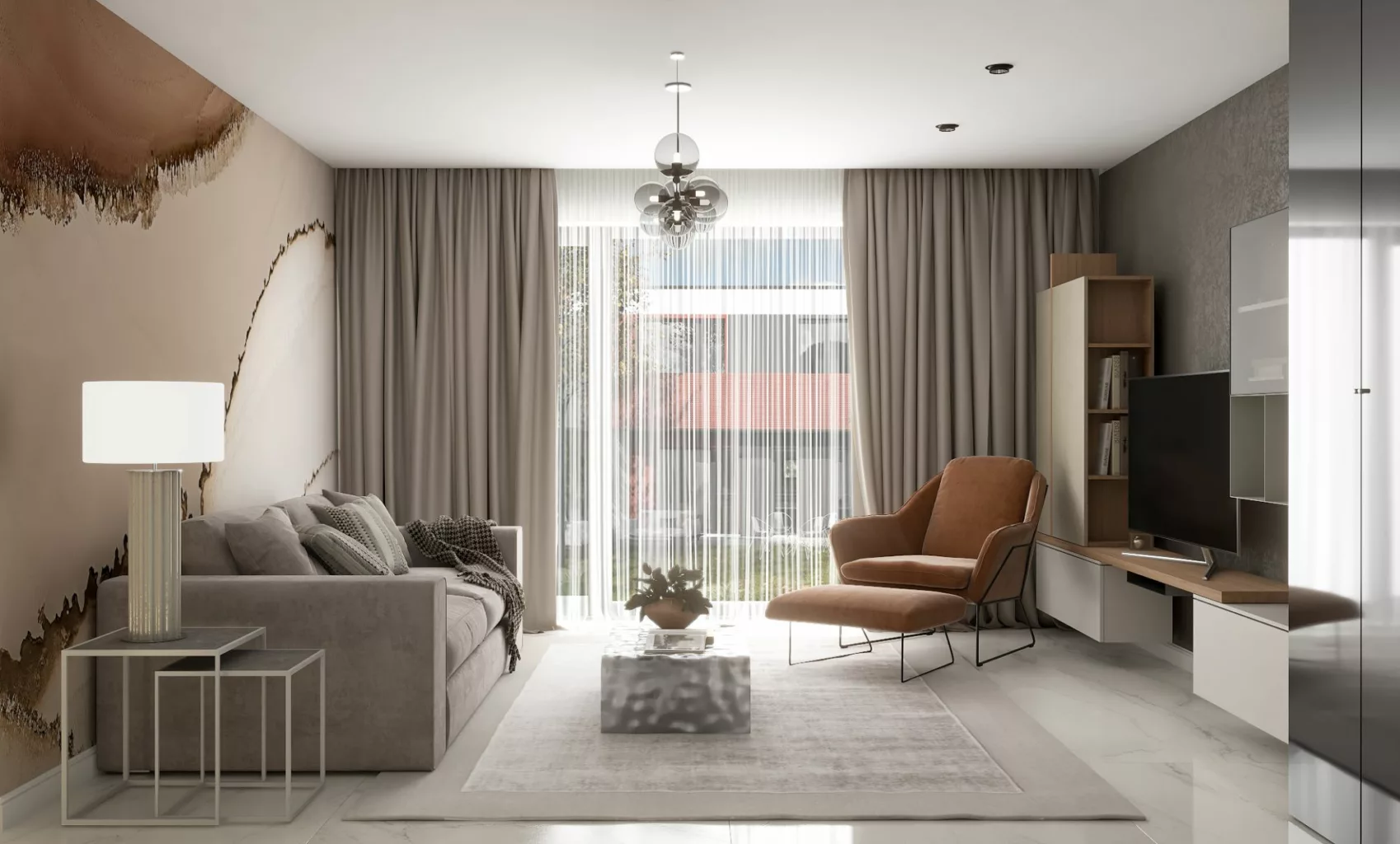 When it comes to Japandi style, it helps create the restful and soothing home we all long for. A combination of Japanese and Scandinavian styles, it is based on ancient Japanese philosophy wabi-sabi, i.e. the way of life that values "slow living" (life at a slower pace), contentment and simplicity, as well as the Scandinavian practice hygge (comfortable, pleasant), which embraces comfort, functionality and quality time with loved ones beyond the ordinary challenges of life. Both thus focus on the beauty we find everyday in imperfection. Balancing these two trends, the Japandi style has gained momentum in the world of interior design, combining natural materials, clean lines, and natural light as characteristic elements of this hybrid design style.
Japandi can be considered an evolution of minimalism, a concept that has become increasingly popular recently. Nevertheless, it traces its beginnings to the 1850s, when Japan began trading with the West, and the exchange of goods inspired Scandinavian and Japanese designers alike. Today, this interior design pattern continues to grow in popularity as sustainability becomes more than just an emphasis, but a necessity in home decor. In this sense, designers began to add Japanese elements such as tatami (a traditional Japanese carpet) and shoji (a dividing panel in the form of a door or window), but also Scandinavian elements such as wood and stone, to create a unique style.
For example, tatami is that mat made of the rice plant on which the Japanese sleep, which has evolved into a very low bed, at ground level, which is very light and breathable, beneficial for the spine and for healthy sleep. The wooden platform that surrounds the mattress is thus reminiscent of the tatami mat. Shoji can be represented by either a door or a window, both of which serve to delimit different spaces for more privacy, being formed by a lattice frame and transparent sheets. Often it is sliding, it can also have a fixed shape, with hinges, allowing natural light to enter easily.
4 key elements found in Japandi design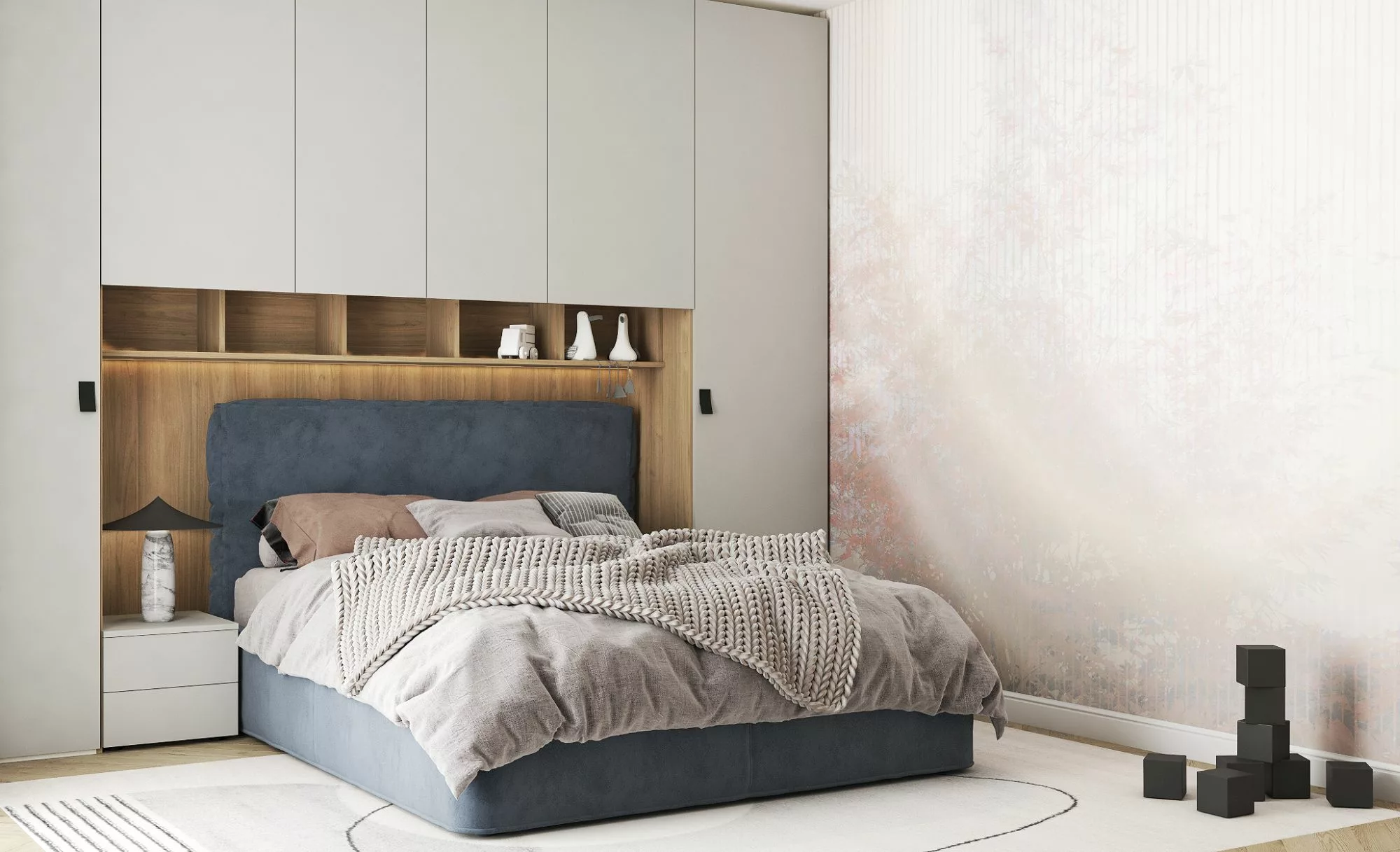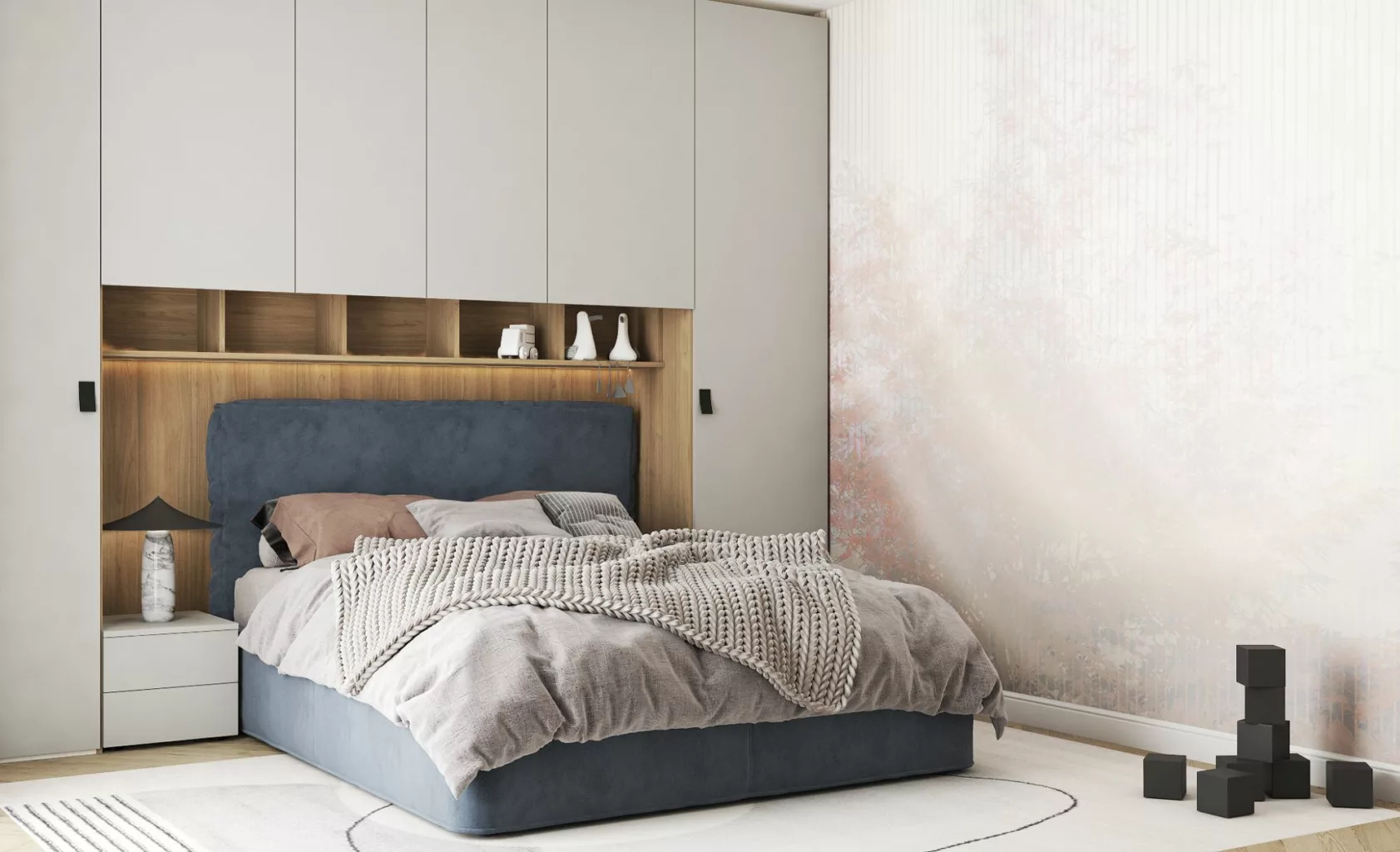 To enjoy the beneficial features of the Japandi style in your home and integrate them naturally into your home design, here are 4 key elements to keep in mind:
Minimalism is imposed as a basic rule in Japan through simplicity, airy and functional spaces. All furniture and decorative items are essential and serve a well-established purpose. Thus, a wooden screen, a futon bed (a kind of Japanese mattress that is spread on the floor before going to bed, and rolled up when you wake up; nowadays, the notion refers to a bed at ground level, placed on a wooden platform) or a wicker armchair will add a delicate decoration to the bedroom or living room, while ceramic vases and copper chandeliers perfectly complement the created atmosphere. The lack of crowding creates open, bright, clean-lined homes that are either straight or fluid and curved.
Light is essential and is given special attention both through the large windows with generous glazing and in terms of artificial lighting, through refined yet stylish lamps that stay true to the Scandinavian influences. On the other hand, wood and paper lighting elements can also be used, immersing the interiors in a semi-light revered by the Japanese, as described by Junichiro Tanizaki in his work, In Praise of Shadows. Thus, light is a way to bring the natural world into the living space, incorporating it into the design through the large glazed spaces, as well as through the walls that highlight it.
Neutral colors imitate elements from nature, in warm tones, such as beige and bronze, but also in cold tones, such as blue and gray. Natural wood tones, green plants and decor items with subtle pastels are also present. These colors should convey a feeling of peace and calm, while bold colors can be an accent or help highlight certain design elements. Materials such as acacia, pine, oak, leather or stone (concrete) can be found in Japanese interiors, as raw materials go particularly well with pastel tones.
Sustainability is another defining characteristic of Japandi style, as furniture pieces are chosen to be durable, strong and timeless. Therefore, their quality comes first, being chosen in combination with natural textiles such as linen, cotton or rattan. Wood and cotton are also included, and as decorative items we find handmade objects made of clay, ceramics, stone and glass.
The philosophy of living in the h4l neighborhoods is compatible with the Japanese style, which values minimalist functionality and mastery of form, which serve the purpose for which they were created. Like the Japandi movement, which emerged as an alternative to ostentatious, loaded and unsustainable design styles, h4l was born to redefine the standards in the construction of houses and apartments in Romania. With an emphasis on the happiness of tenants, on bringing joy into life and the beauty of simplicity, h4l effectively combines innovation, efficiency and sustainability, creating homes where "home" becomes an irreplaceable state of well-being.