Houses for sale Corbeanca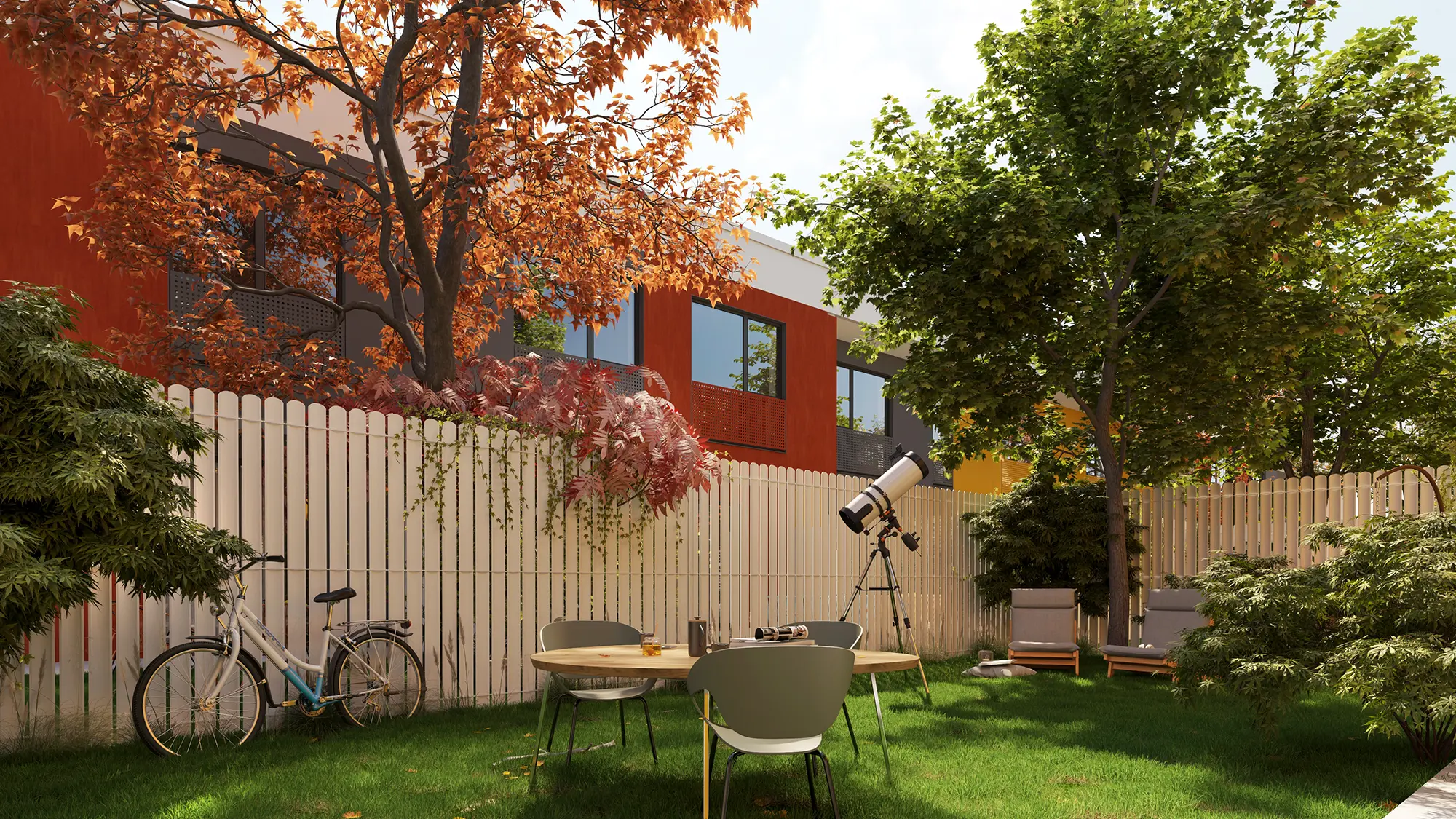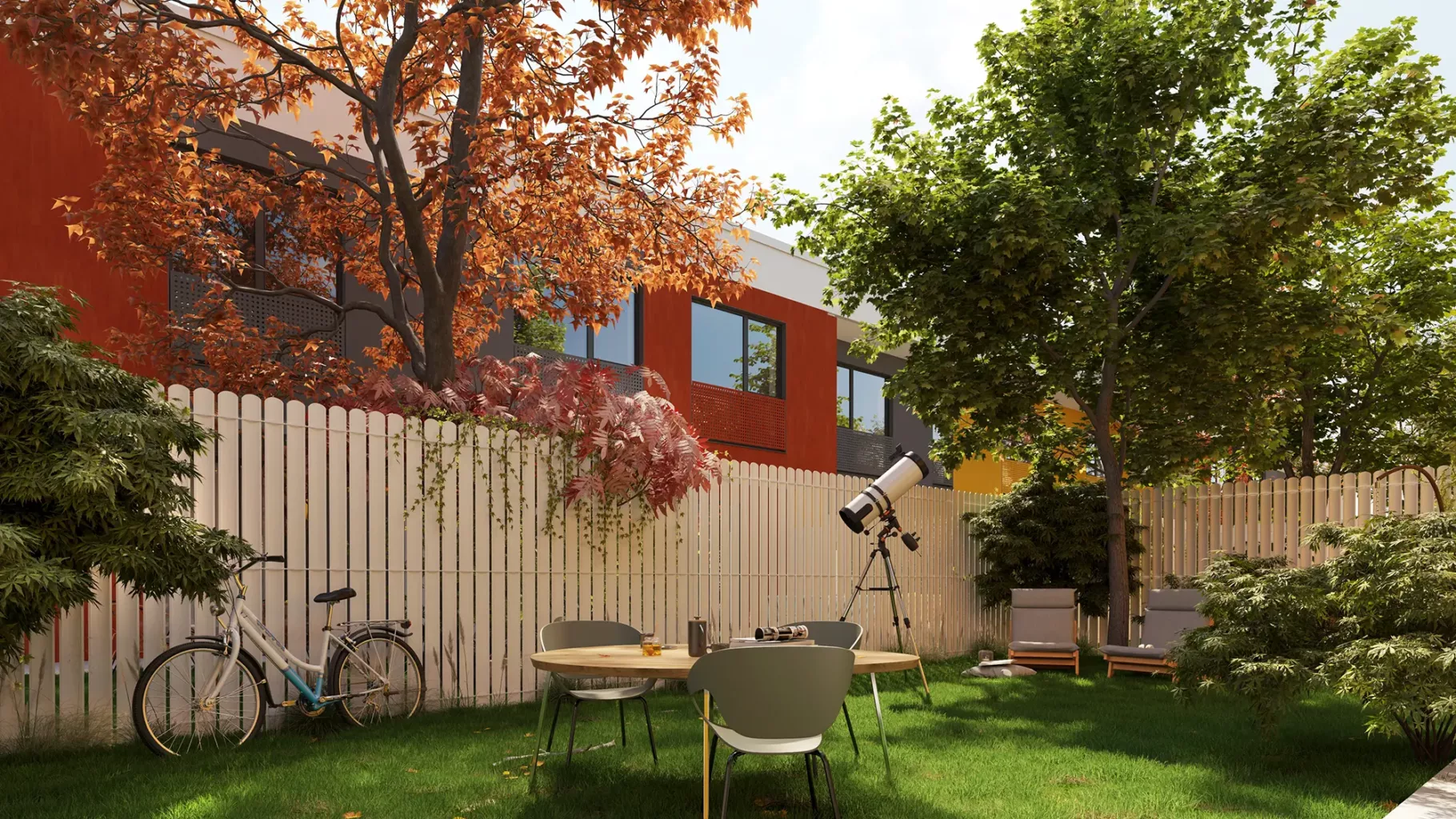 About the Corbeanca area and available houses
The commune of Corbeanca is a highly sought-after area for houses near Bucharest. It is located in the northern part of Ilfov county on the banks of the Cociovaliștea river, which springs from the west of the commune in the Valea Mocanului forest. It can be easy to understand why more and more Bucharest residents are attracted to this place, as it is an area surrounded by nature, positioned a little further from the eternal noise of the capital. With more peace, cleaner air and more possibilities to spend time outdoors, Corbeanca seems like a good way to escape from Bucharest. At the same time, precisely because you do not completely break away from the capital and remain connected to the things that connect you to Bucharest (job, medical services, education, entertainment, etc.), building a new life in houses for sale in Corbeanca seems to be a pretty good option.
The county road DJ101 passes through the commune, which connects it to the west with Buftea, and to the east with Balotești, Moara Vlăsiei and further to the county of Ialomița de Fierbinți-Târg and Jilavele. This means that traffic will usually be congested, given that the roads that cross the township are quite busy. This implies that, if you work in Bucharest, you will need a lot of patience, but also extra time to spend in the car, back and forth, in the morning and in the evening, to get from the area of houses for sale in Corbeanca to work and from work at home.
A good alternative to Corbeanca houses for sale for you would be to choose a house with a private garden, located in a neighborhood with more greenery, close to inviting natural settings and which also gives you the opportunity to be inside the city. Seems impossible, right? Surely you think that such an option would cost you a fortune and that it would be either an exclusive villa or a penthouse with a panoramic view of the city.
h4l offers you a neighborhood of houses located in Pipera, in a green and quiet area, on the shore of Șaulei Lake, as an alternative to houses for sale Corbeanca. On a generous land area of 270,000 sqm, 1136 houses (P+1) with a garden between 35 and 70 sqm and 148 TOWNHOUSE type houses (P+2) with a garden between 100 and 200 sqm will be built, with view and direct access to Șaulei Lake, at a level of premium living quality. Here you will be able to experience a better life in the city, especially since the h4l vision is outlined in 3 important directions: bring joy into life, more green and efficiency/transparency/innovation.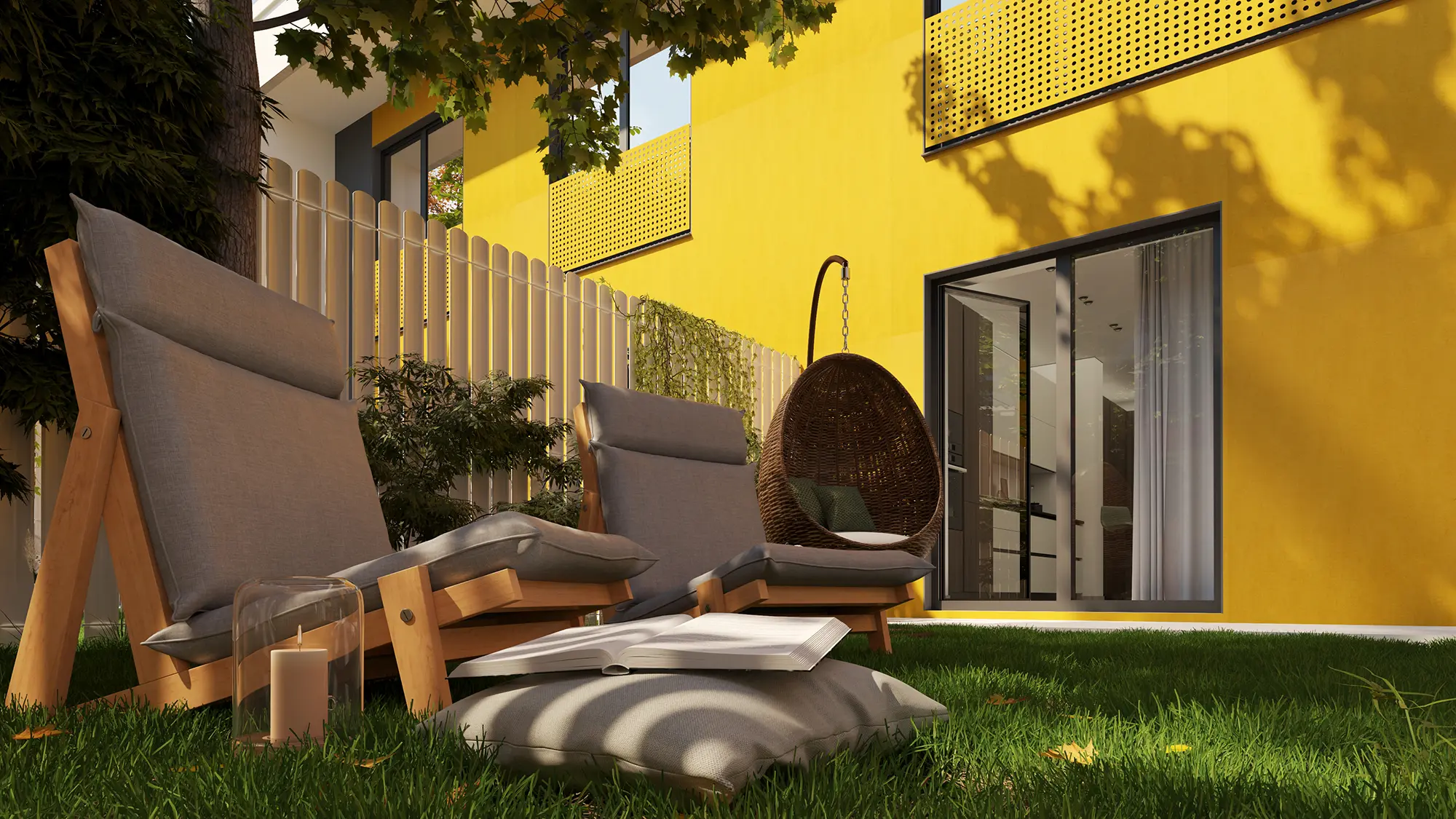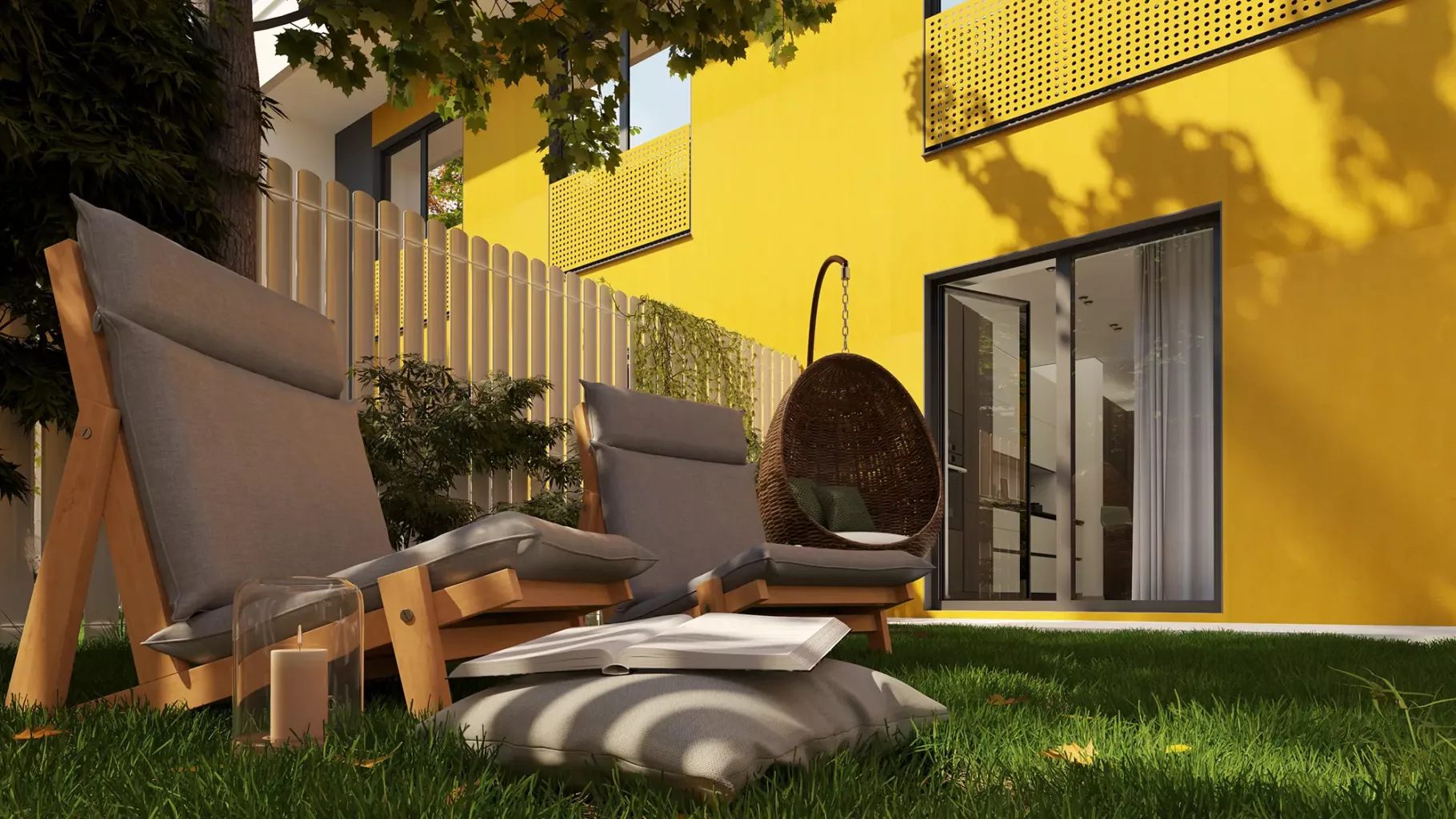 Houses for sale Corbeanca - h4l alternative
In the h4l THE VILLAGE neighborhood, your life will become full of joy inside spaces that borrow the best features from the apartment and the house, creating compartments that bring comfort, fluidity and minimalism to their core. This is possible through a modern architecture, which integrates tall and functional rooms, windows with generous glazing behind which you can look at the garden, without unusable spaces. In addition, the enclosed kitchen and the living room have access to the garden. The neighborhood is gated, with controlled access, safe for children, with many dedicated spaces that include: kindergarten, free work office, social areas, fitness room, shopping centers and more, so that you feel that you have everything you need at handy.
The houses are equipped with smart technologies, designed to increase well-being and comfort at home. n addition, the density is low and the height regime is very low, practically more than 500 trees will be taller than the buildings in the neighborhood. Here you will feel that you will have more green, as 33% of the area of the neighborhood being dedicated to green spaces. Along with the bike lanes, the 3 km running track and the 600 m long public promenade in the lake area, you will be encouraged to spend as much time as possible outside in nature.
Efficiency translates into the use of technologies that are meant to bring you increased thermal comfort indoors, but which do not abuse natural resources. The h4l buildings have thick brick walls, ventilated facade and neighborhood central heating. These, together with generous glazing, which allows homes to enjoy natural light and warmth from the sun throughout the day, will result in up to 40% lower energy and heating bills. Transparency refers to fair prices, achieved by reporting on the use of materials and resources and the space used, optimal and simplified after-sales processes and solving any questions and requirements you may have. The innovation consists in the fact that the design model used, 3D – BIM, allows all teams to work in a common computer system, everything being optimized, the risks related to the design being almost inexistent.
Therefore, instead of those houses for sale in Corbeanca, which you reach by crossing Bucharest and spending a lot of time in traffic and in the car, you can choose one of the houses within h4l THE VILLAGE, which can offer you much more facilities than a house outside Bucharest. Weigh the options, choose with your soul, and we look forward to exploring the h4l neighborhood which will give you a unique living experience.