Energy-efficient house and energy-efficient apartment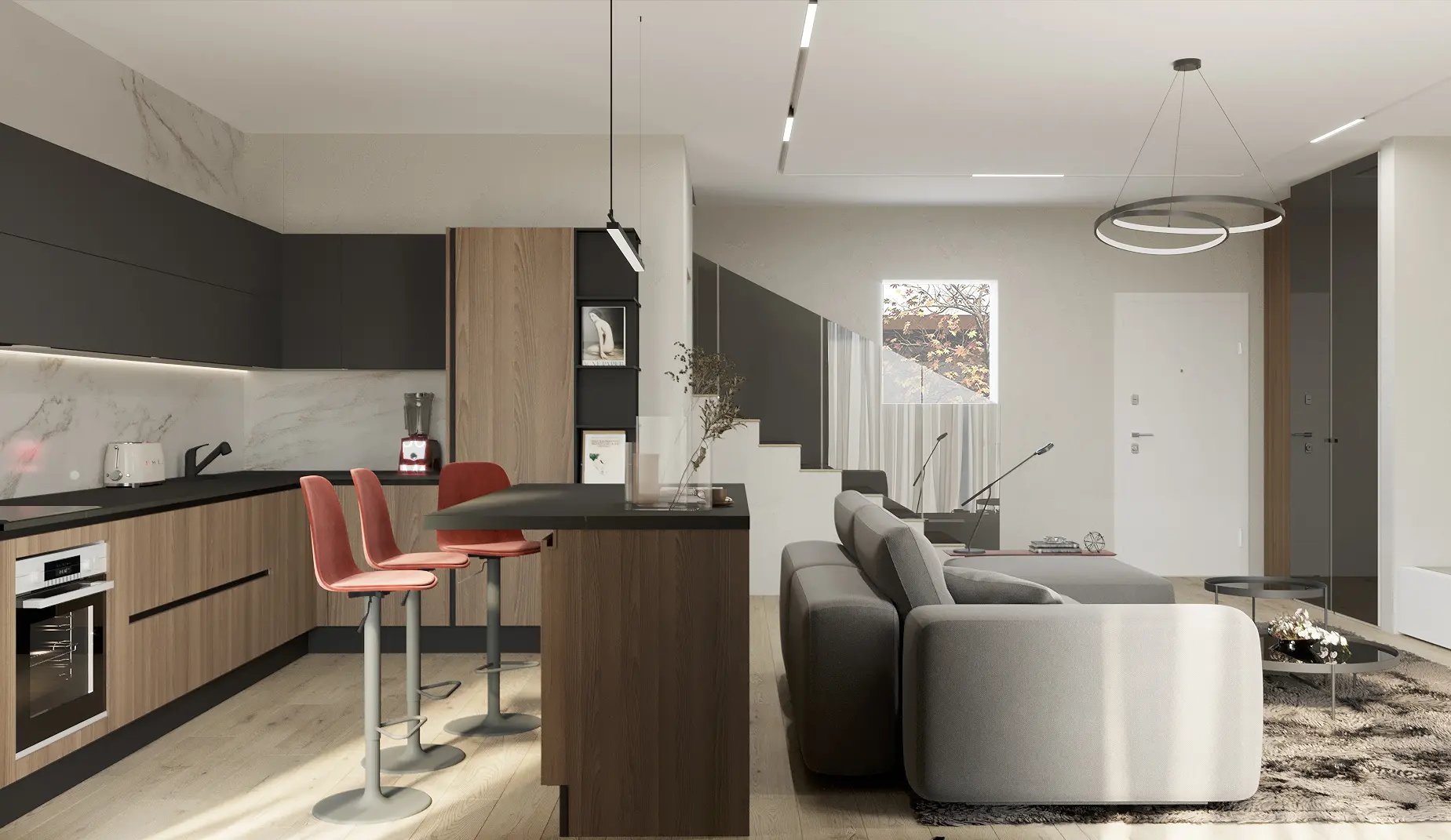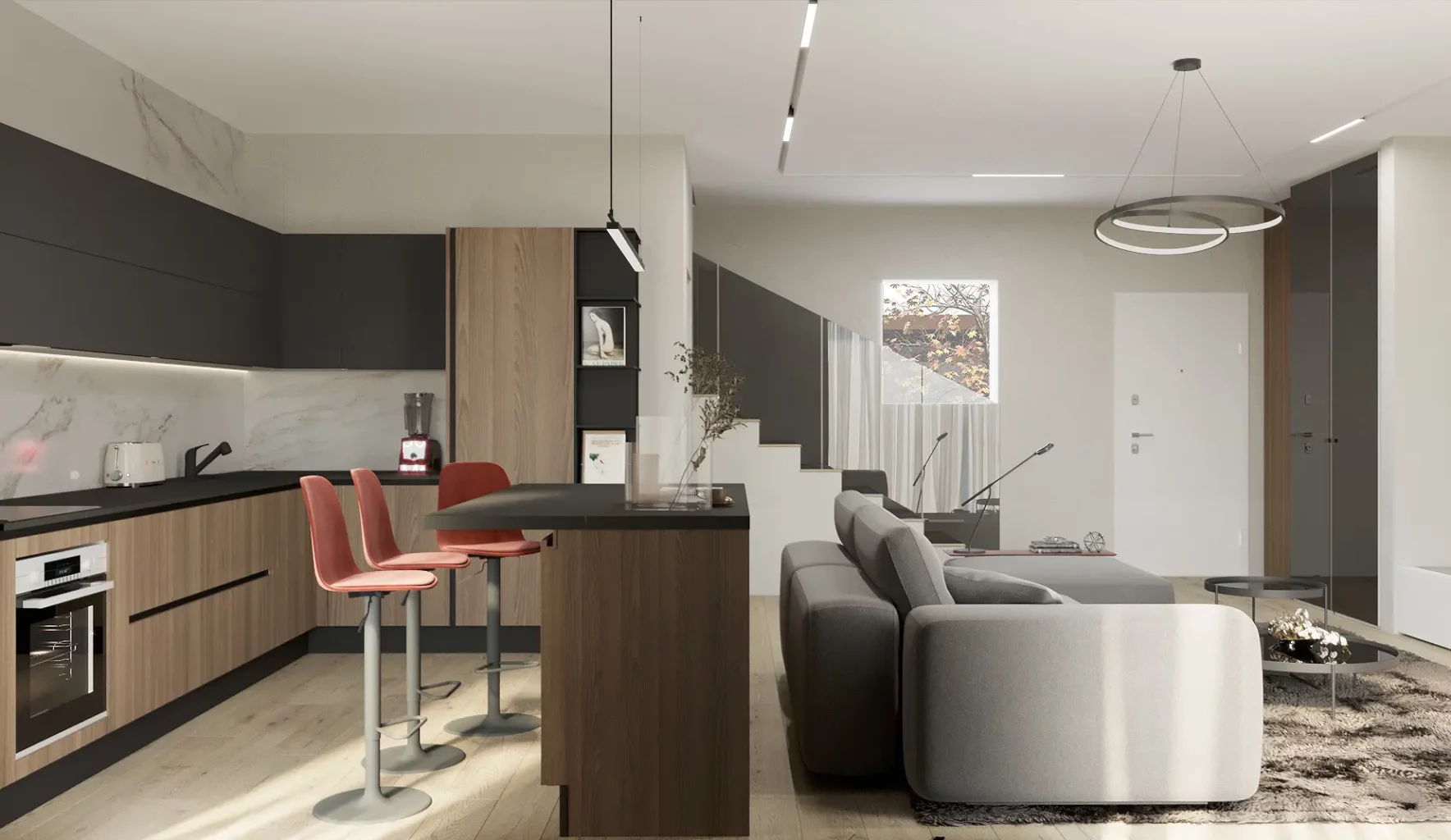 In today's economic context of rising gas, energy, and fuel prices, all we could want from our homes and apartments is to be as energy efficient as possible. However, it is not too late to inform ourselves about how we can make costs more efficient, carefully choosing which investments we will make to have lower bills for maintenance and utilities, as well as for other categories of consumption. It is important to develop a culture of valuing natural resources, in the sense of using them sparingly, just as much as we need. Moreover, although many of us still look at sustainability with skepticism and rigidity, we must know that it is based on circular economy principles, among which we mention the reuse of resources and materials, balanced production, and moderate consumption. These notions can help us save important resources, in terms of those we need to lead a normal life and financial ones.
So how can we integrate these concepts right into our homes and apartments—that is, the place where we can begin to educate ourselves and inspire others by personal example? First, by learning what an energy-efficient house/apartment means and understanding how they work following an ethical consumption of natural resources.
An example of energy-efficient houses and apartments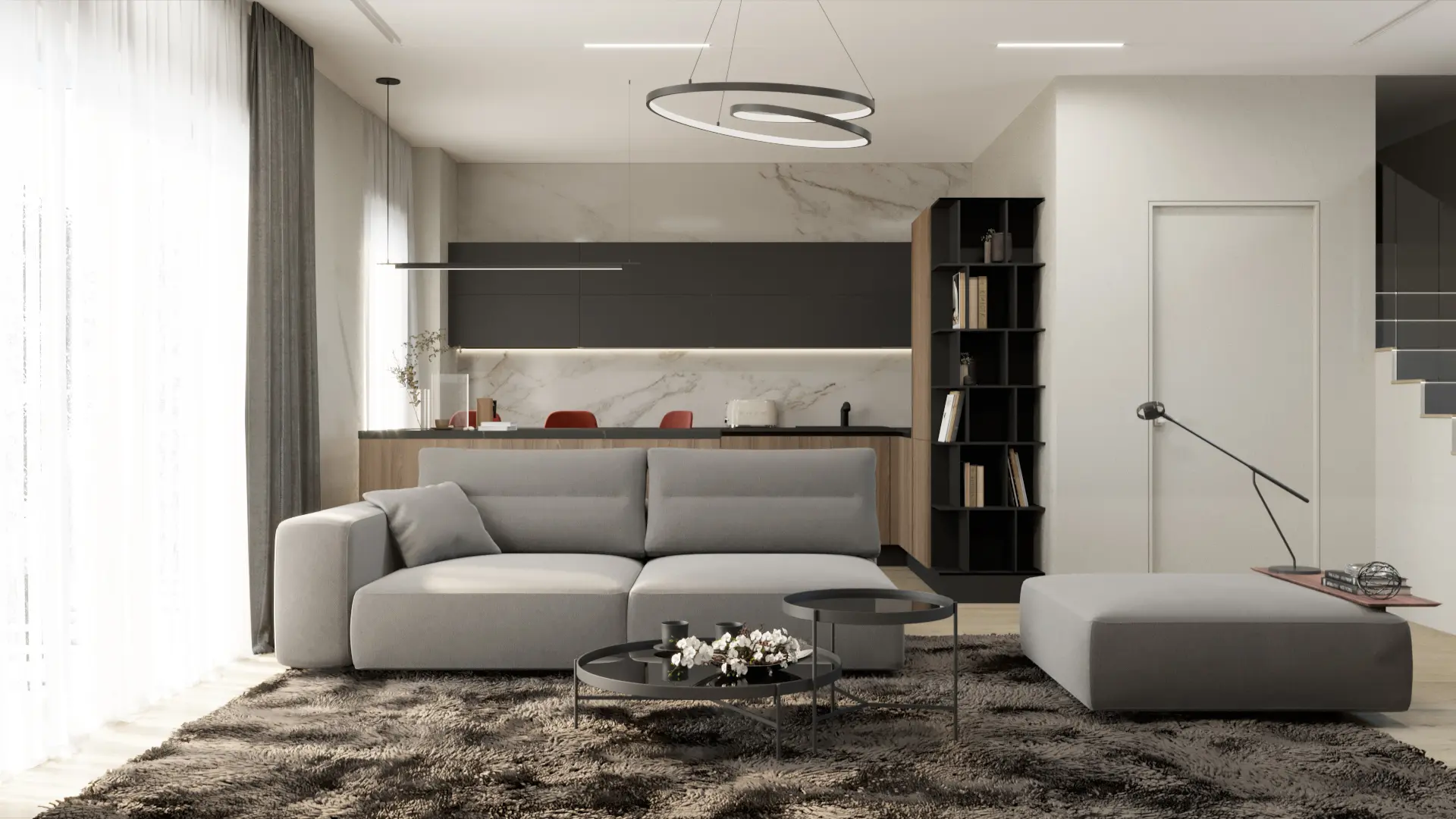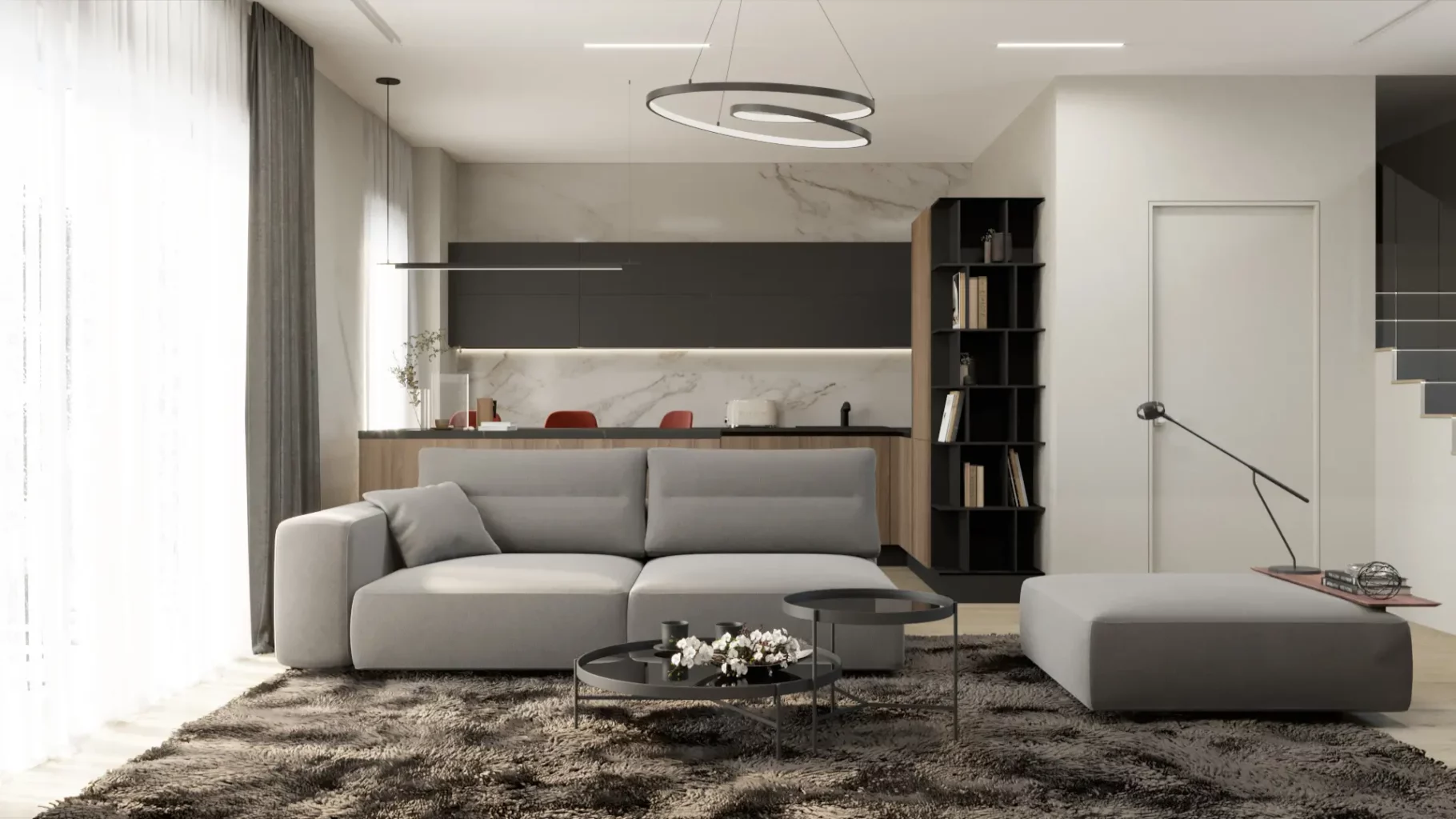 When developers take on redefining the standards in the construction of houses/apartments in Romania and aligning with the vision of western countries, where sustainability, the happiness of tenants, and innovation are welcomed, a development concept is born focused on doing good to people and bring joy into life with respect for the environment. h4l has rethought the way housing is built in Romania, shifting the focus to the quality of life, emphasizing that the most important component is the community that is formed here. Thus, from the environment created for them will start the inspiration to lead a sustainable and balanced life, to celebrate the nature that is our host and source of life.
Houses and apartments in h4l neighborhoods are built in such a way that they are energy-efficient houses or apartments, but maintain a high level of comfort in the service of the residents' health and well-being. Basically, they are designed to reduce unnecessary energy consumption, greenhouse gas emissions, and demand for non-renewable resources, while providing very good living conditions and saving significant amounts of money.
In addition, the preparation for an h4l energy-efficient apartment/house for smart technologies (in the area of electrical installations) of consumption control and temperature regulation with the help of gadgets is particularly important, right from the design phase. On the same note, 10% of the parking spaces will be prepared for the installation of charging stations for electric cars.
Stages of the process of energy efficiency of houses and apartments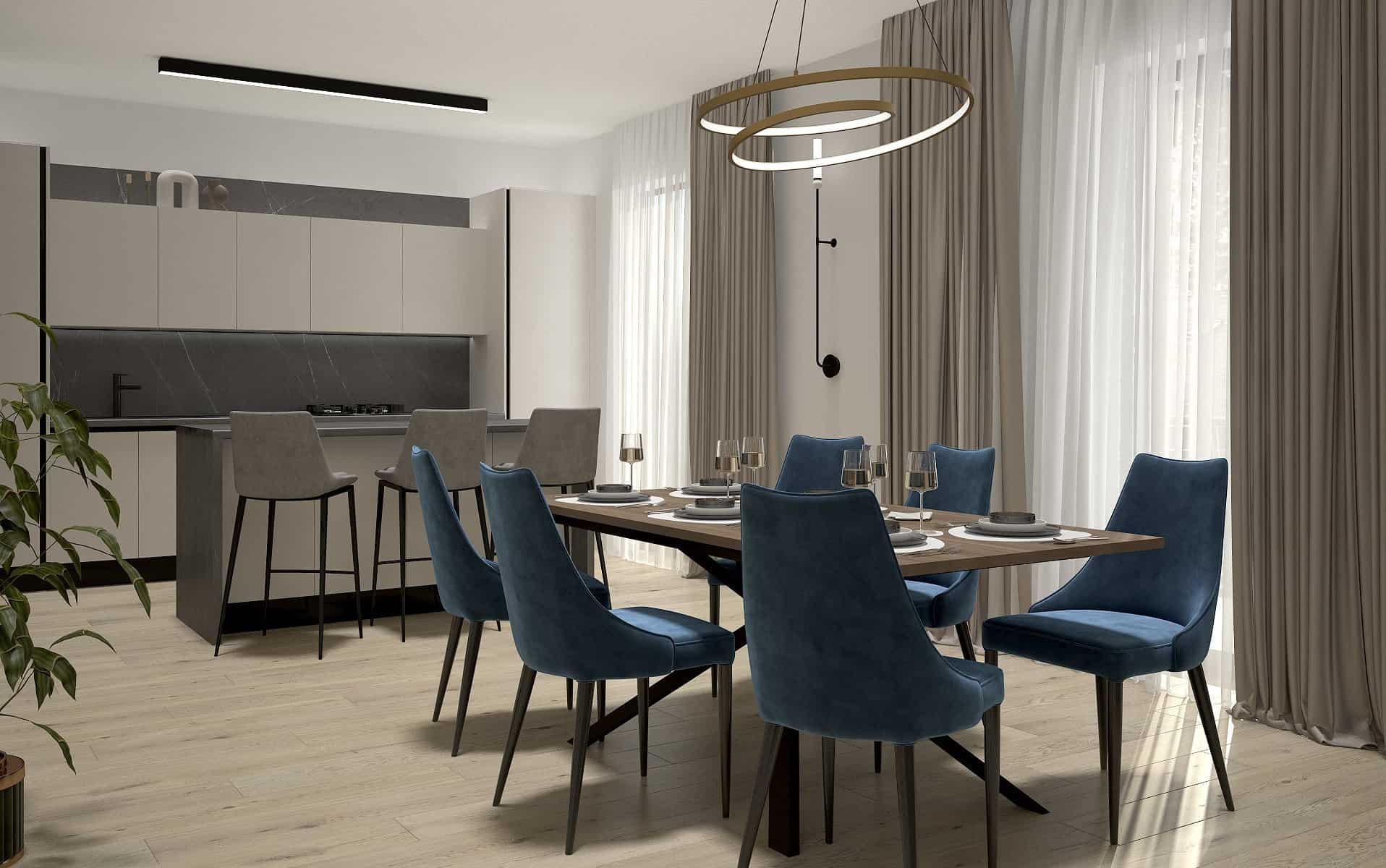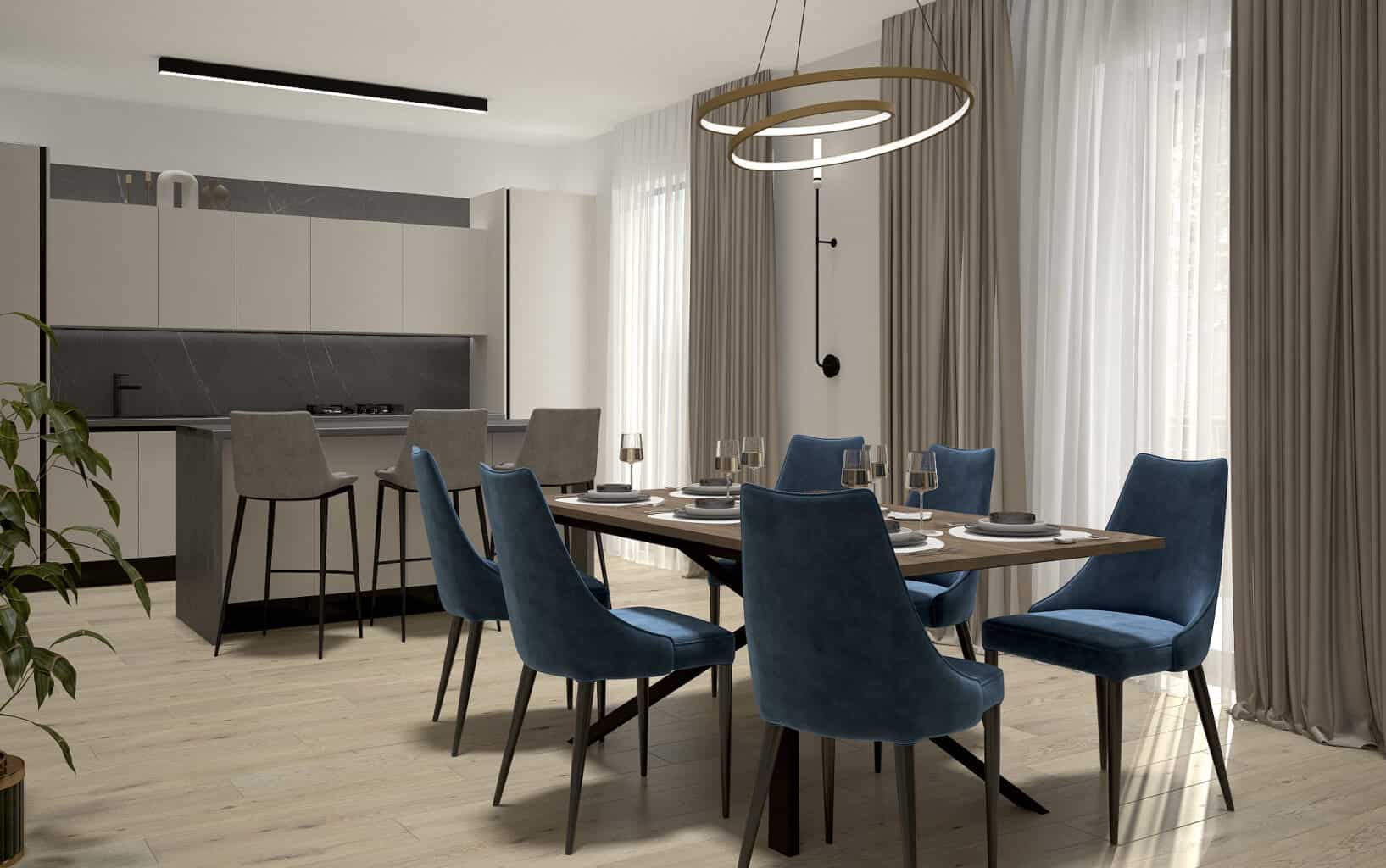 It all starts at the design stage, in which, through 3D modeling, costs are optimized on construction materials, many of which come from recycled sources, carefully chosen for long-term durability. Also, in this way, waste is avoided, always comparing the quantities in the construction site with those in the 3D plans, in each phase making large purchases for the development of 7 neighborhoods simultaneously (over 4200 apartments).
Then, by using a reinforced concrete floor with support on the contour, the beams arranged inside the rooms were eliminated, for a level of seismic safety 20% higher than that applied to most residential buildings. That results in durable, resistant buildings that do not require frequent maintenance or repair work, as is the case with many of the new developments on the market, which speed up the processes to reach the contracting and purchasing phase more quickly. Responsibility, transparency and professionalism are absolutely necessary in the design of energy-efficient houses and apartments, in order not to compromise on quality and ethical safety standards.
The secret to an energy-efficient apartment/house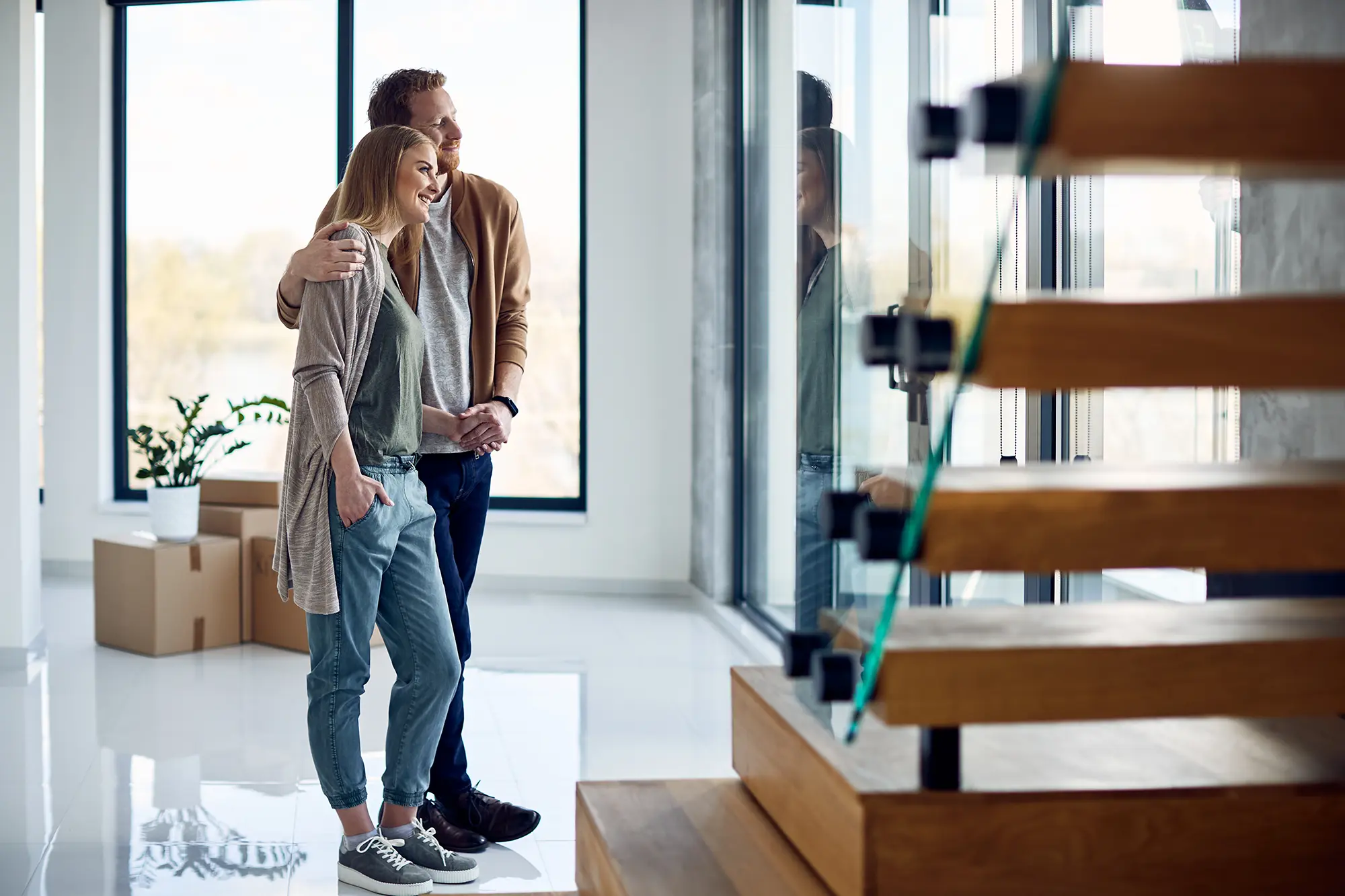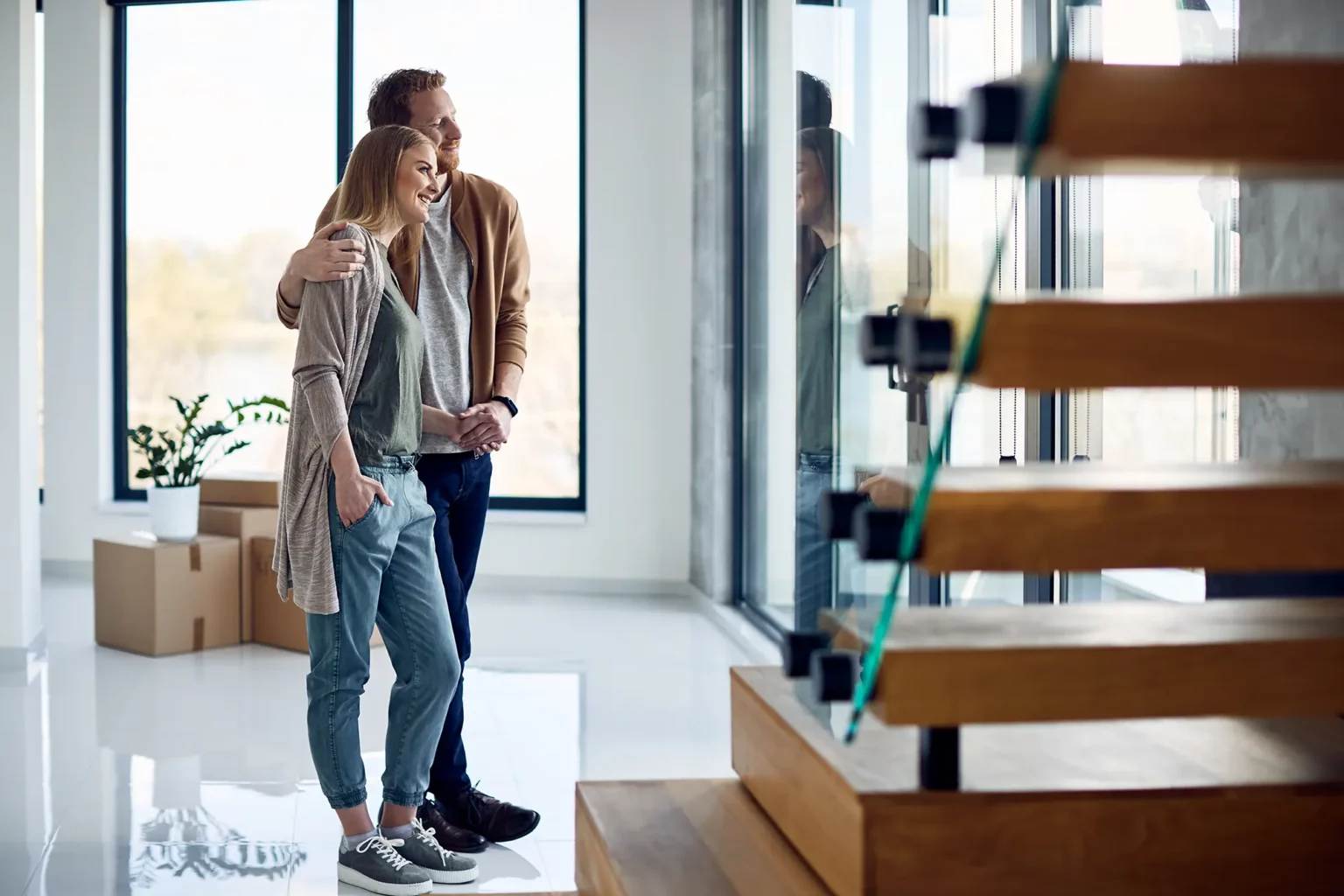 This authentic combination leads to high energy efficiency: correct spatial orientation of the buildings, wall insulation, optimal roof for the structure of the house or apartment building, high windows that do not lose heat and allow the penetration of light and solar heat for a long time as much as possible during the day. The glazed areas will be positioned mainly to the south, towards the light, as well as towards areas of interest such as the garden, lake, park, or an exit to the terrace from the rooms of the house or apartment. The proportion, volume and position of the windows will save energy in both lighting and heating. In addition to this integrated solution, ventilated facades are applied, which will play an essential role in maintaining optimal thermal comfort inside, regardless of the season. In this sense, there will be no need for air conditioning in the summer, which means, implicitly, saving energy, ensuring a correct air circulation from the outside to the inside. Due to the combination of building materials and wall insulation, a house with a ventilated HPL facade "breathes" and is friendly to both the surrounding nature and its residents.
The heating is done by ecological district heating plants, with a very good thermal efficiency, which contribute to reducing the cost of heating by at least 40% for each house/apartment. Moreover, the hot/cold water pipes are PE-Xa type, and not classic, made of PPR, so a number of benefits are obtained: insignificant thermal losses – they are not insulated inside, durability and high resistance to corrosive factors, abrasives or oxidants, high durability, elasticity, does not reduce water flow, prevents the formation of condensation and lime deposits on the inside, maintains the quality of cold drinking water, without altering its taste or smell.
All this together results in energy efficient houses and apartments in all h4l neighborhoods, allowing owners to reduce their energy bills by at least 40%. So, when you opt for a new home, think about how your investment will pay off. If that happens through increased quality of life, harmony with nature's solutions, and living in a community with which you share the same values, then you will be fully won.