A healthy child is a happy child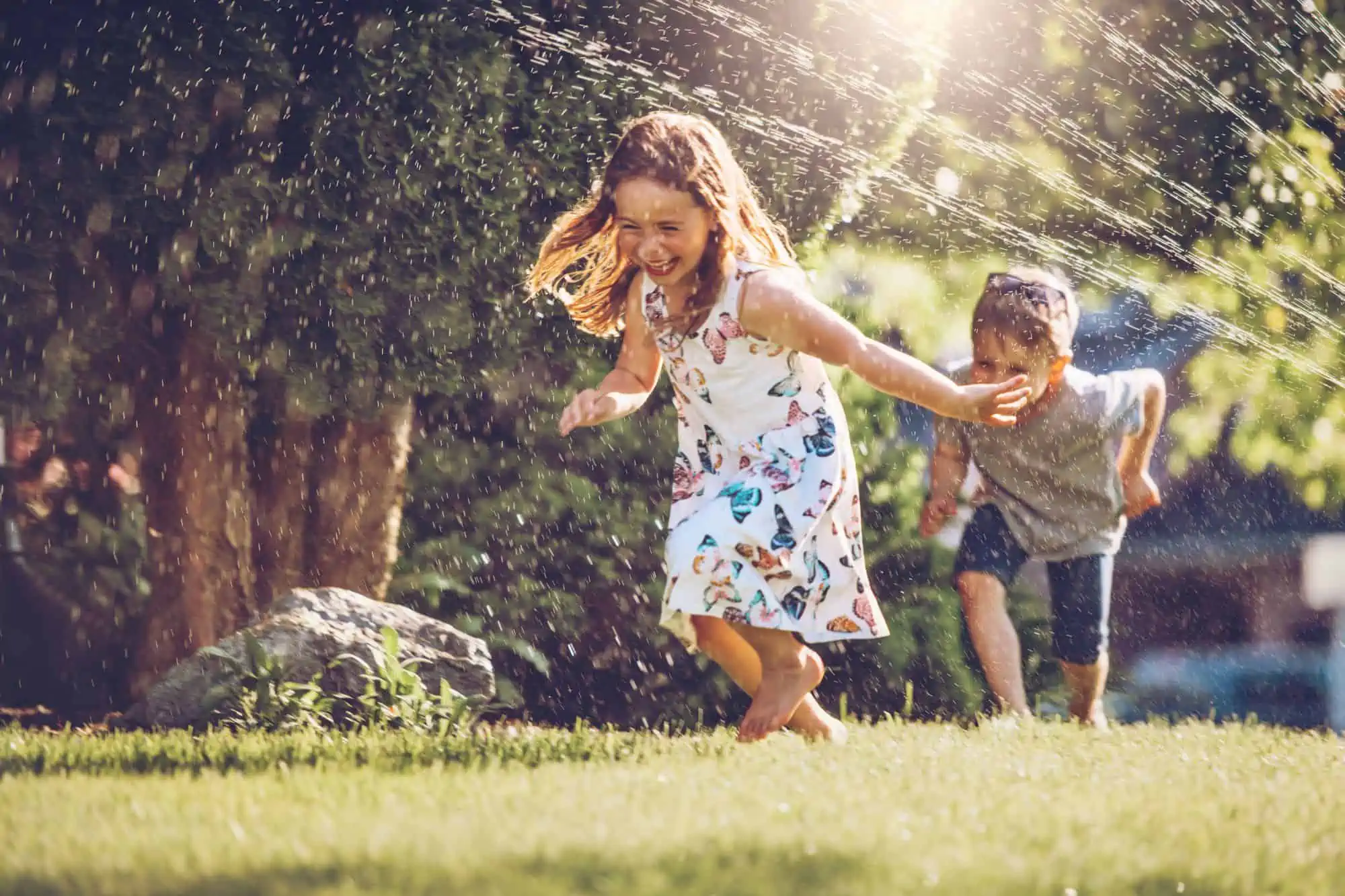 It's a sad fact that most children nowadays don't spend time outside in nature, but instead choose indoor activities. As technology has evolved, we can notice an involution of children's connection with surrounding nature. The principles of life have changed and it is normal to adapt to the times in which we live. But by reducing the time spent outside, we run into serious consequences when it comes to the growth and development of the little ones.
The benefits that the communication with nature brings are countless. Instead, staying inside does nothing but lead to the development of deceases and social regression of people. A healthy child is a happy one, is a child who grows in the middle of nature and enjoys green spaces and fresh air.
The benefits of connecting with nature
The time spent in nature helps not only the body, but the mind as well. From getting vitamin D, boosting immunity, reducing stress levels, emotional development and even avoiding the development of ADHD, getting out in nature has only positive sides for both children and adults. It has been clinically proven that those children who learn and live in environments where they have access to green grass and outdoor exercises, have a better performance when it comes to development and education.
In addition, the connection with nature can raise the little ones confidence very much and can teach them a lot of things about responsibility. The time spent in front of a screen does nothing else but to create antisocial, depressive and fearful children. How else can children improve their imagination and creativity than exploring the surrounding environment? How could you stimulate a child's senses if not by interaction with nature where everything happens at a different level than just the cognitive one?
Playgrounds in nature for a healthy child
h4l values the healthy growth of children, so we adapted the residential neighborhoods to meet the need to stay in nature. h4l – more green is about the existence of green spaces, of outdoor playgrounds. We followed the principles of home for life movement which is focused on people and their needs, and we put into practice its vision about nature.
Children need a safe playground and recreation space, so we chose to do as much as possible in this regard. First, we made sure that cars have no access in the primeter of the neighborhood. The underground parking with entrance on the lateral side, directly from the street is the ideal solution to limit the access for the cars.
Each apartment benefits from a terrace of a minimum of 10 sqm. That's how we make sure that each resident can enjoy fresh air, even if they don't choose to go out in one of the gardens in front of the building. To that we add gardens that cover 33% of the total land surface, a safe place where children can play free. The alleys are a plus for those who want to enjoy nature.
More than that, the generous glazed spaces are a plus when it comes to children safety. Thus, they can play under the close supervision of their parents even if the latter are inside. The low construction regime of the building is another advantage when it comes to children safety and not only. Also, we considered using only high-quality materials giving the building a high resistance to earthquakes.
h4l neighborhoods are designed with people first in mind. h4l is establishing itself as a model in promoting a healthy and sustainable lifestyle. Through innovative and responsible practices, h4l demonstrates care for the environment, contributing to building a greener and more sustainable future for all its inhabitants.