Aviatiei apartments -
h4l MILLENNIUM - The way to harmony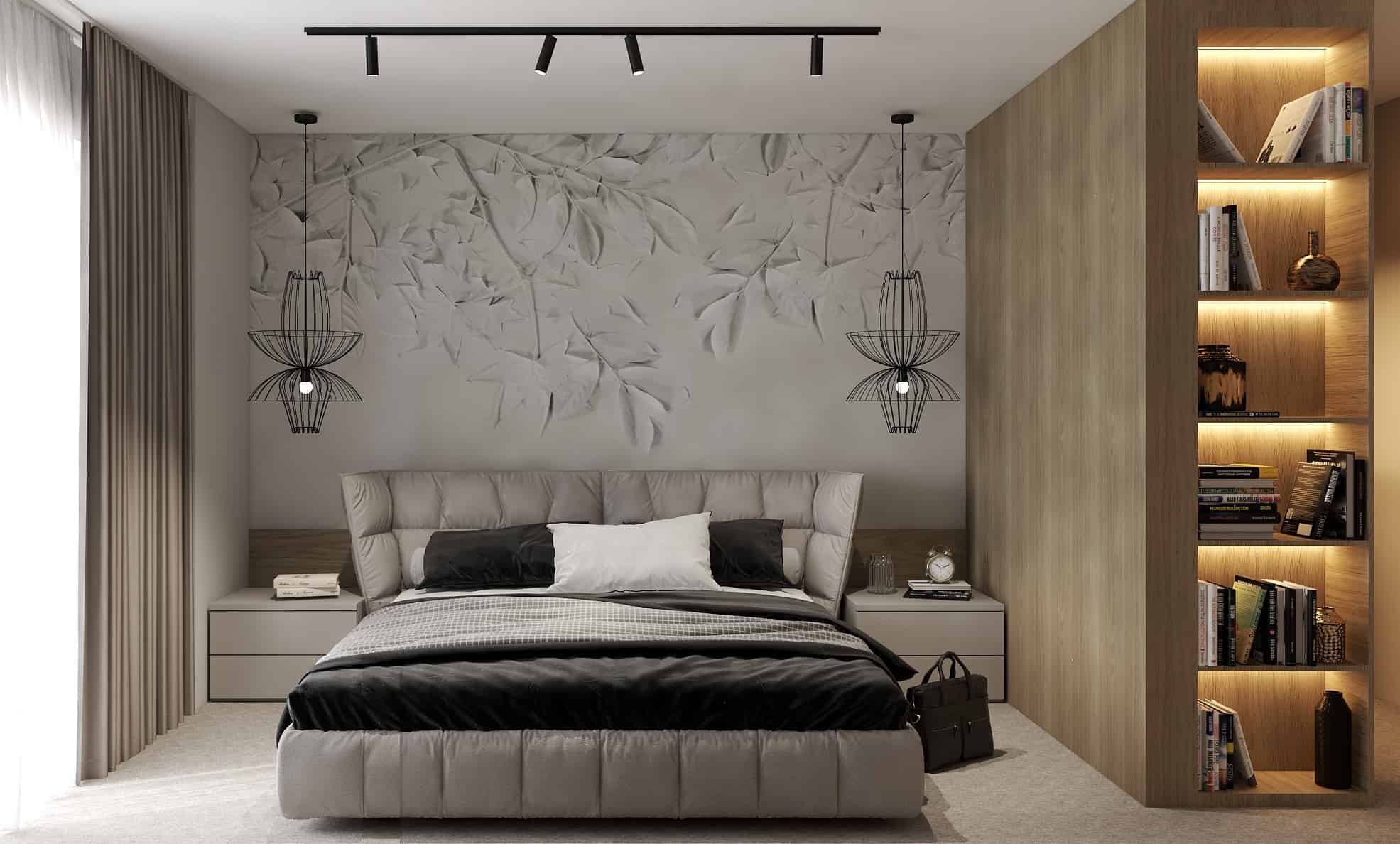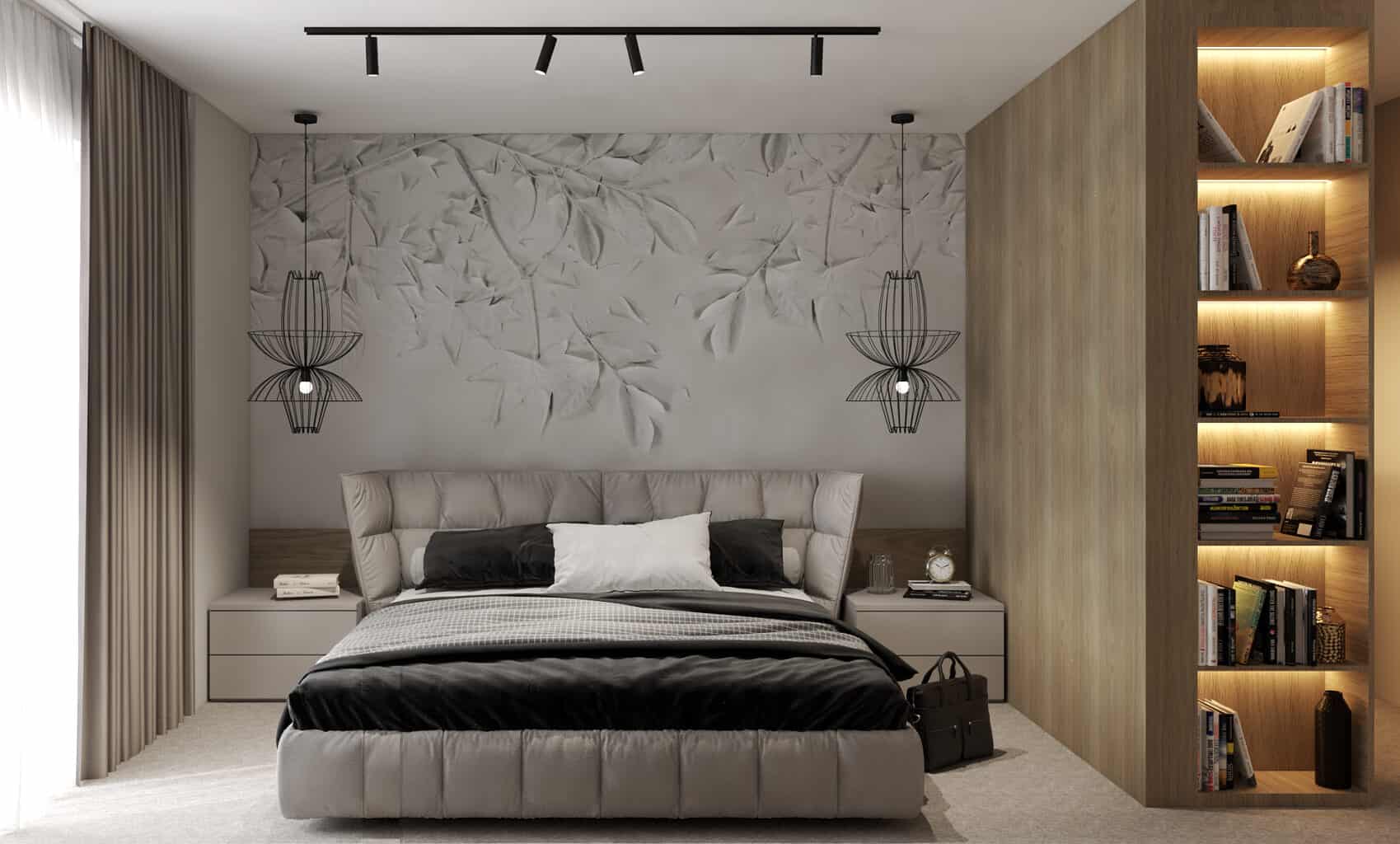 We all want to get the right amount of involvement in both our professional and personal lives to be happy and fulfilled when we relate to either. That not only brings us good mental health, motivation, and empathy but also helps us to focus optimally on what is most important to us in our daily lives. With this idea in mind, we designed the h4l MILLENNIUM neighborhood, starting from the need of the Bucharest middle class to achieve the perfect balance between office life and home life. At the same time, we want to encourage a sustainable approach to living but also make people want to go outside as often as possible, walk and be part in the spectacle of nature, which we often forget to connect to.
Bring joy into life in Aviatiei apartments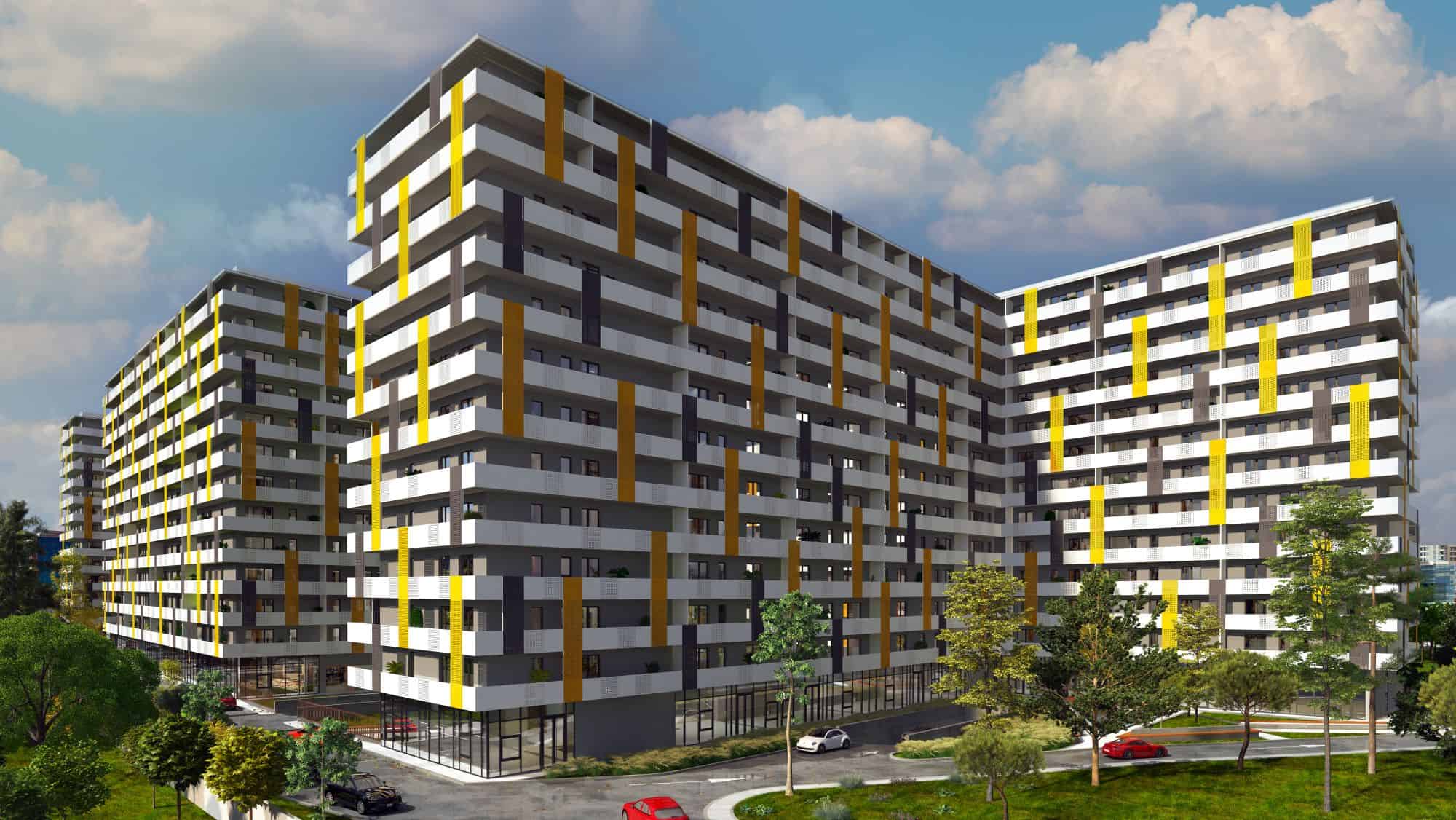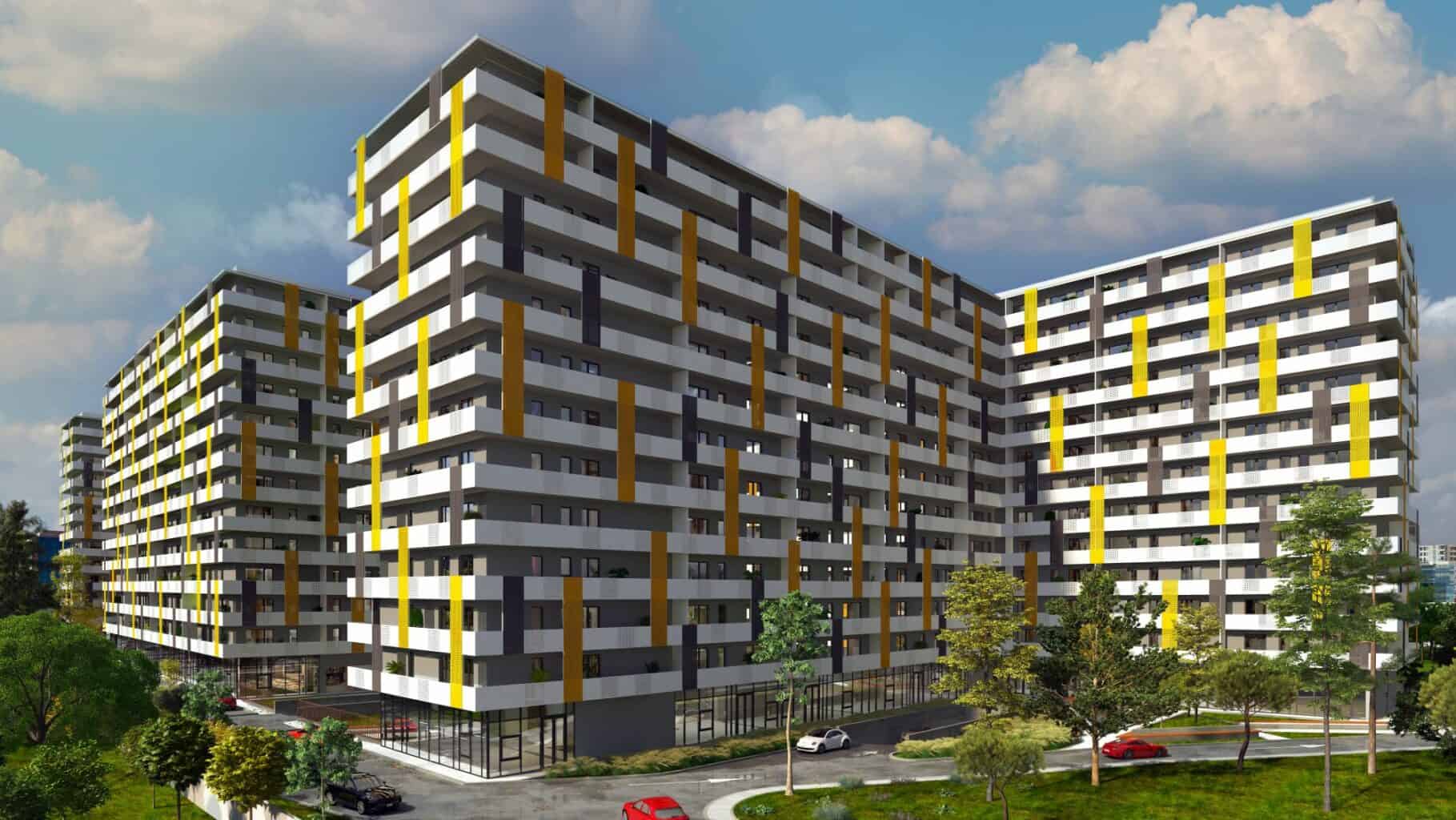 As with all h4l neighborhoods, we carry out our mission of bringing joy into life, because we believe that this is the only way people can find the true meaning of life. Then, by making them aware of their impact on nature, but also of nature's impact on them, we built comfortable, modern homes near the Bucharest Business District office area (15 minutes' walk away). These are centered on what Romanian homes usually lack or are not prioritized, namely the quality of life at home.
Thus, we started with this idea in mind from the design and opted for an optimal spatial orientation of the neighborhood, in order to obtain as much natural light as possible. The large windows, through which it penetrates throughout the day, will contribute both to a state of well-being and better thermal comfort and efficiency of electricity costs. Then, the depth and height of the rooms will help achieve a pleasant atmosphere inside, because the air circulates correctly, and dark areas, which would lead to the development of molds and, implicitly, some respiratory diseases, are not formed. In this combination of beneficial health factors, the thermal insulation of 10 cm basalt wool together with the ventilated facade, which will help the house to "breathe", have their role. In addition, in these Aviation apartments, the walls that delimit them are made of 30 cm brick, creating good sound insulation between the floors for more peace, privacy, and increased quality of rest.
Comfort in accordance with sustainable principles, adapted to current technologies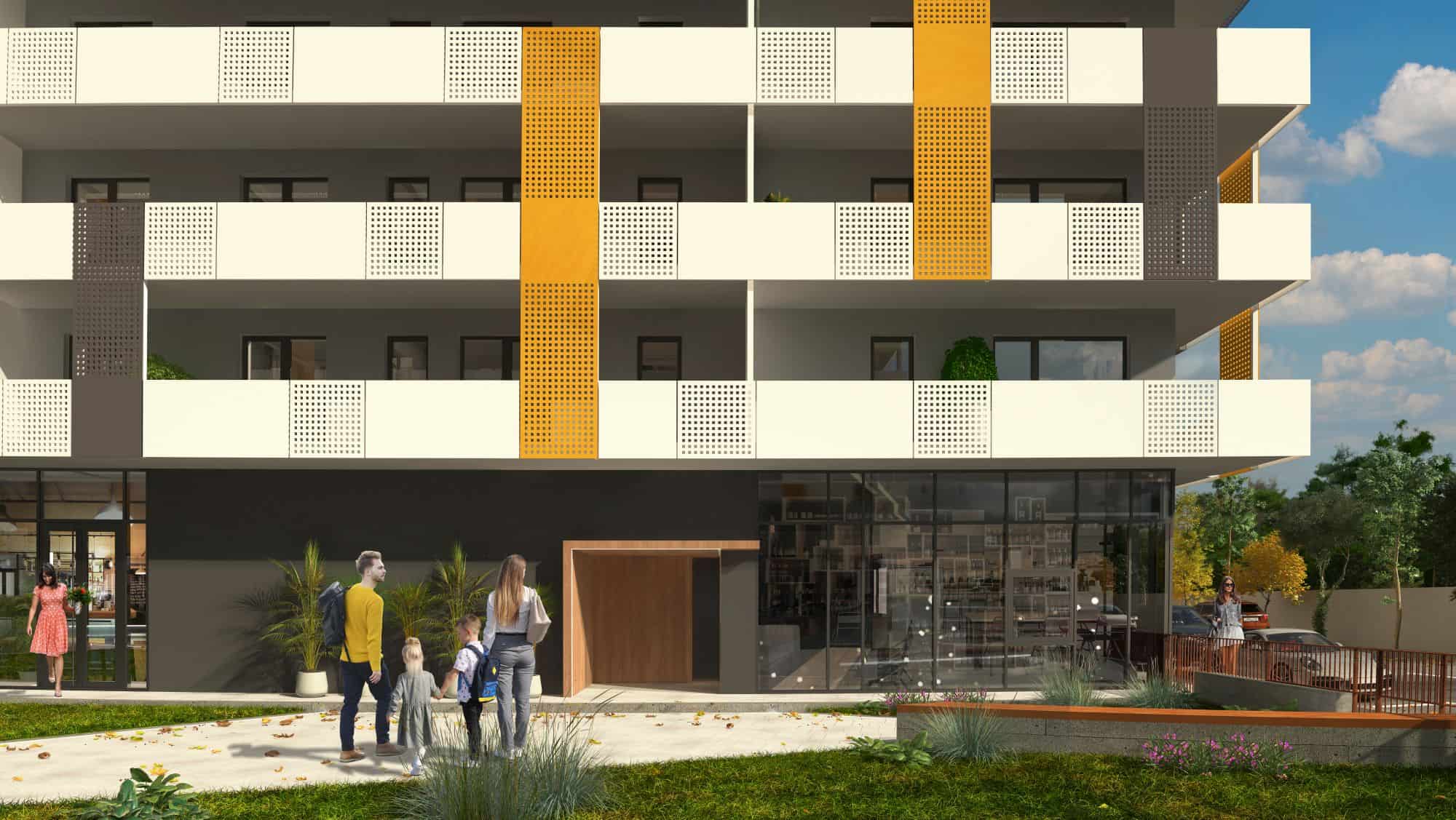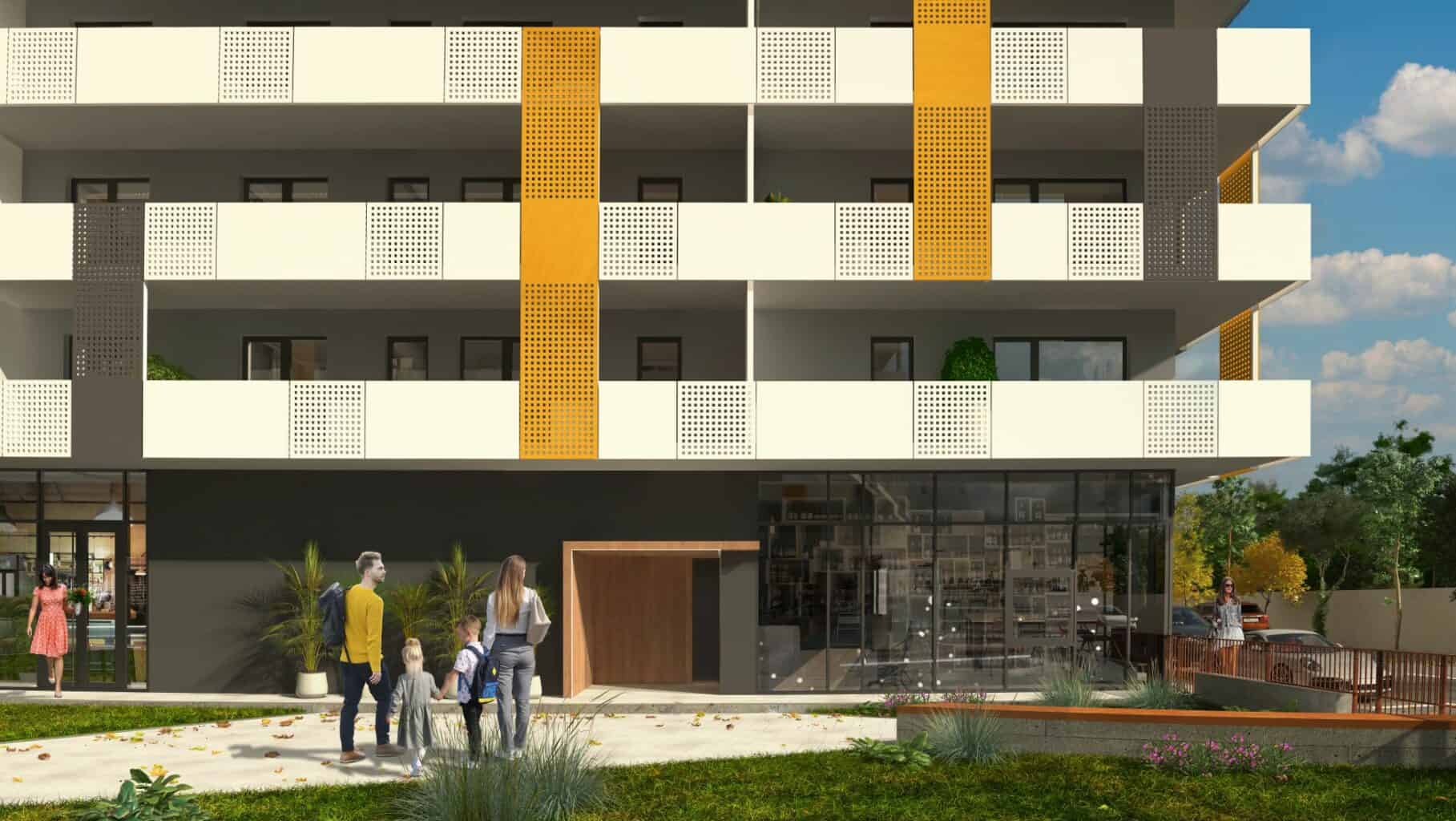 The heating is ensured through neighborhood heating plants, thus eliminating the risks associated with an apartment heating plant: gas poisoning, explosion, unsightly pipes, overhaul, repairs, low water pressure, noise, changing parts. In addition, you will have more space in the kitchen. In addition, all h4l apartments are ready to regulate the temperature through smart devices, allowing residents to control the level of consumption, making their maintenance costs more efficient. Moreover, also in the area of electrical installations, 10% of the parking spaces will be equipped with charging stations for electric cars. The parking lots are underground, and since the central green area cannot be reached by car, the neighborhood also includes underground parking for visitors.
Optimization of space in Aviation apartments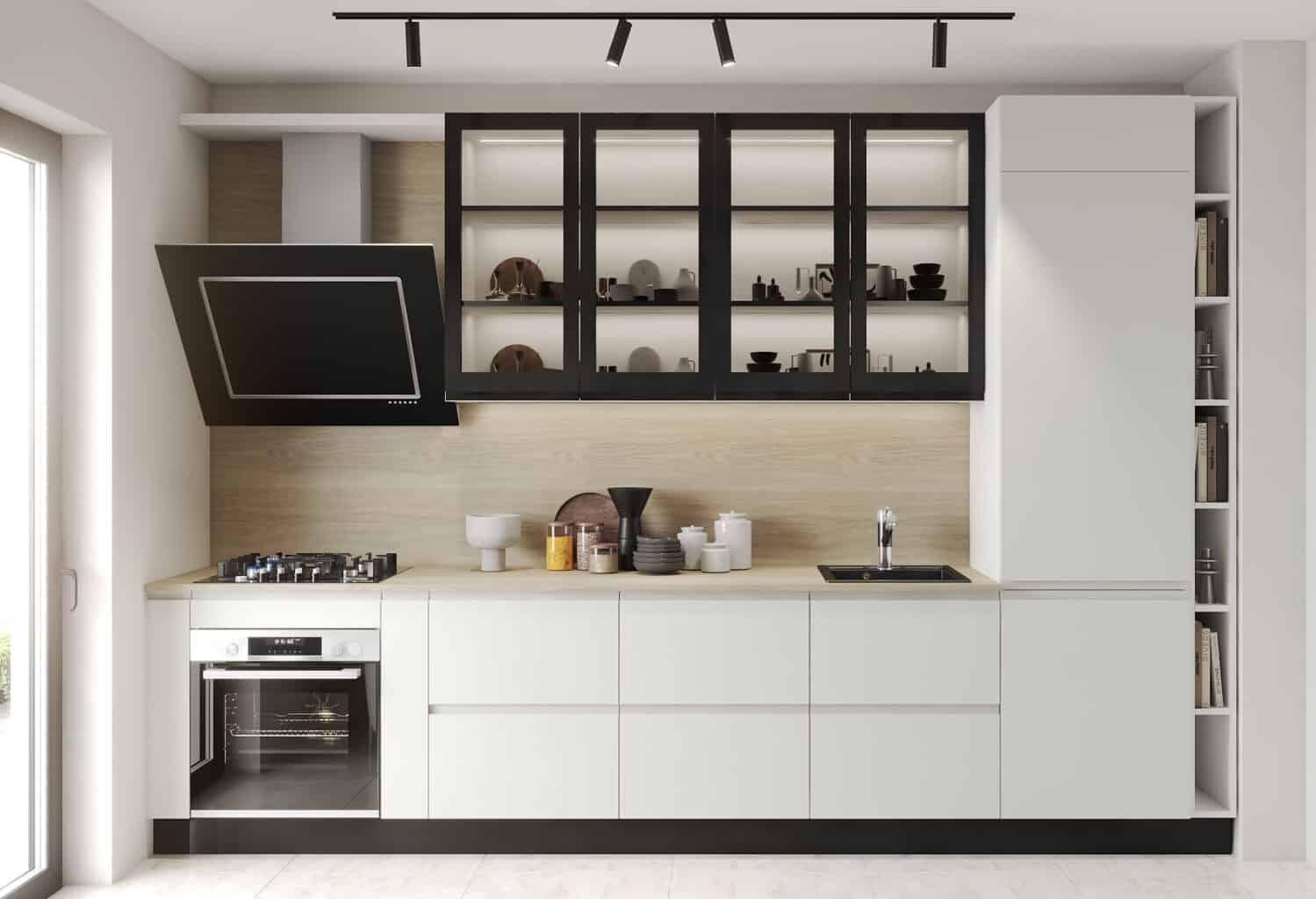 3D-BIM modeling helps to optimize interior spaces so that they fulfill their purpose and there are no hard-to-use spaces. In a height regime of 2B+Gf+10F+11 Duplex, 77 types of studios, apartments with 2, 3, or 4 rooms, and duplexes are integrated, representing solutions for all needs in terms of surface area, number of rooms, and cost. Moreover, from each room, there is access to spacious terraces with areas between 13 and 73 square meters. The existence of such a terrace encourages us to resume contact with nature as often as possible, if only to look outside, but also to carry out activities that fulfill us in this space.
The same joy of living – both inside and outside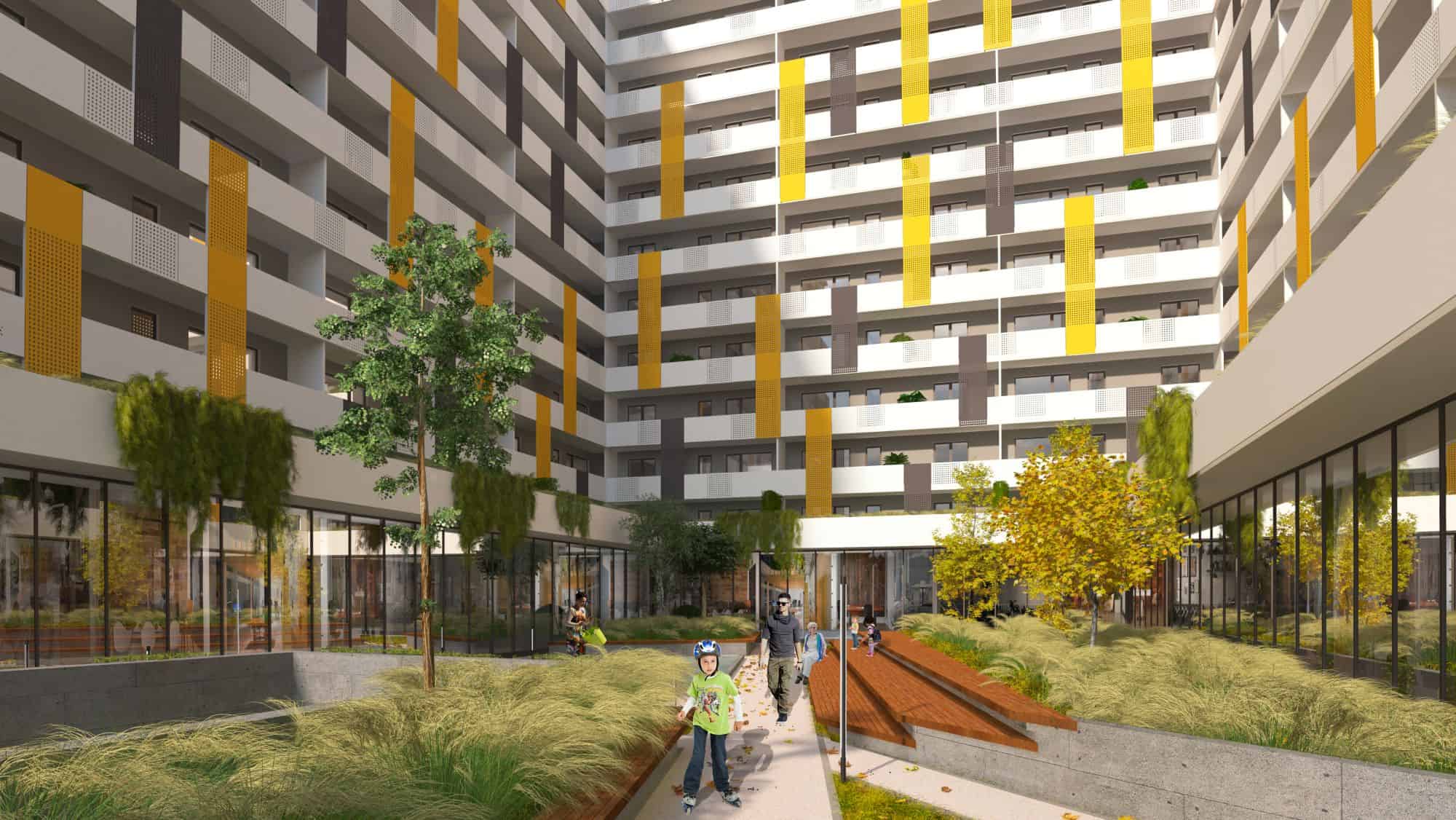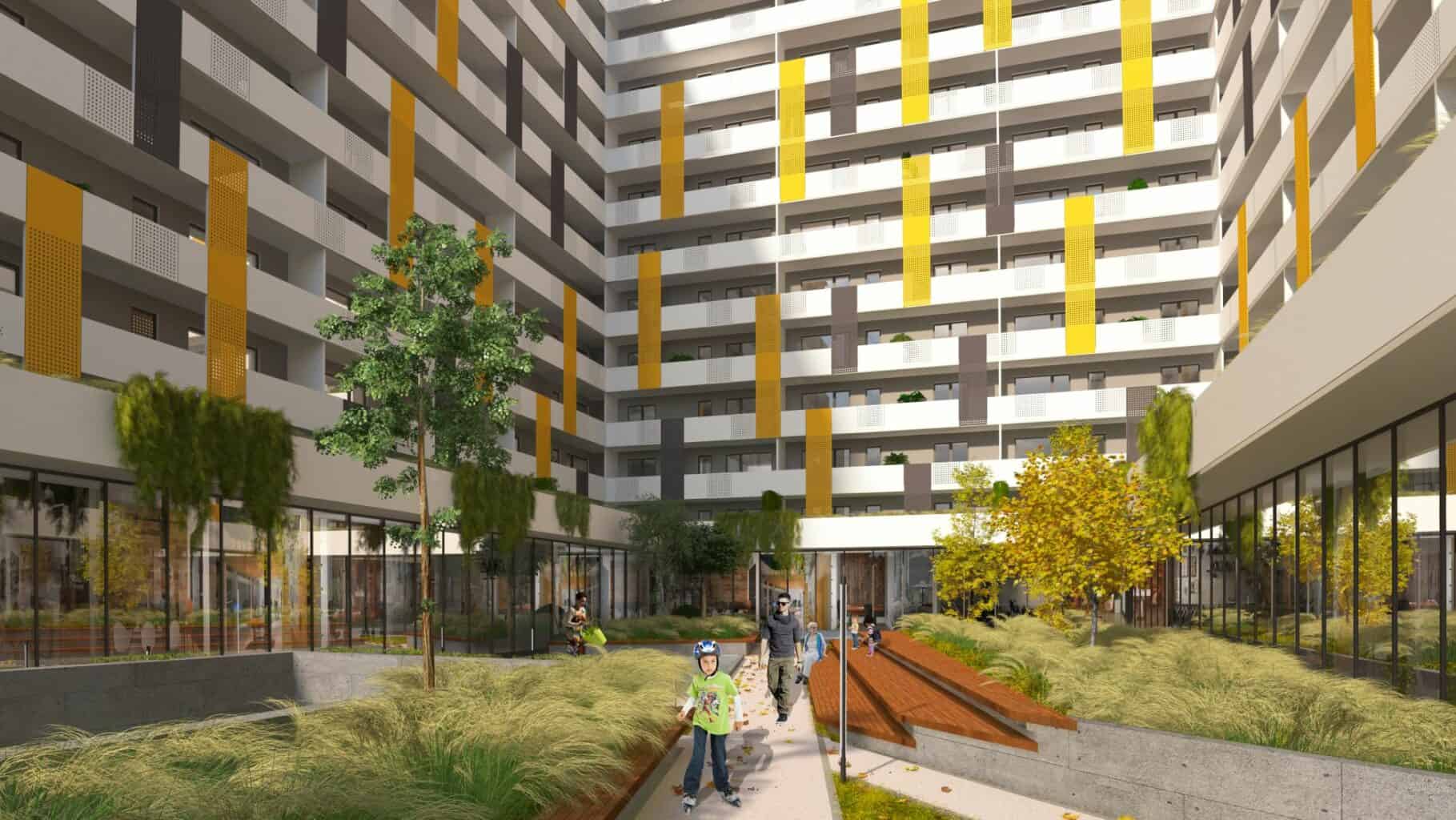 The dedicated spaces provided in the vicinity of the Aviation apartment buildings encourage residents to spend more time outdoors. Commercial areas, community center, free work office, office spaces for rent, dedicated gardens, safe playgrounds, as well as the quality of living in a gated neighborhood with controlled access, give a sense of belonging to a community that mirrors the values and resonates with us. In addition to the location of the h4l MILLENNIUM neighborhood in the north of Bucharest, known as the green area of the capital, the green spaces inside the neighborhood occupy over 33% of the area, summing 7615 sqm, and are suitable for all family members. Moreover, each building will have a park of minimum 2000 sqm. In addition, from here you can easily "elope" to the green areas around Bucharest – Snagov Lake, Mogoșoaia or towards Bucegi Mountains following DN1.
h4l MILLENNIUM also means efficiency, innovation and transparency, which are the basis of the h4l promise. Without these elements, the way to harmony would not be possible. If you also want to have access to it through a home in a neighborhood that holistically integrates a series of innovative solutions for a healthy lifestyle, then you've come to the right place. Discover for yourself the promise of a home with a focus on quality of life, which will help you optimally achieve the balance between family and professional life.